P6 Science Tue, 03/03/2020 2:16pm

STUCK ON HOMEWORK?
ASK FOR HELP FROM OUR KIASUPARENTS.COM COMMUNITY!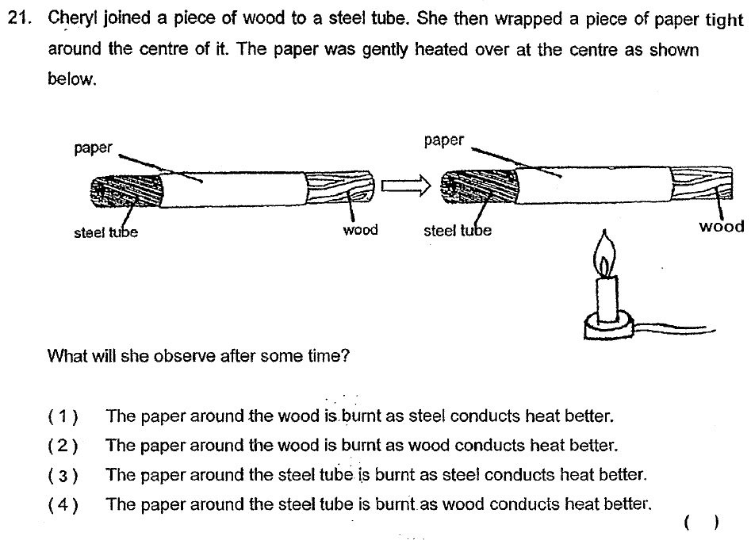 Can I know the answer for this question and why? Thanks in advance!
Adwin
Answer is (1).
As the paper is thin, heat energy from the flame is transferred quickly to the metal and wooden rods, so it doesn't burn up straight away.
The metal, being a good conductor of heat, will conduct the heat away from the paper at a faster rate than the the wooden rod, which is a poor conductor of heat. Since heat cannot be conducted away from the wooden rod easily, the paper around it will heat up more easily and eventually burn if left long enough.
jasperrr
Thanks Adwin for the detailed explanation!
Find Tuition/Enrichment Centres