P6 Mathematics Thu, 12/03/2020 5:19pm

STUCK ON HOMEWORK?
ASK FOR HELP FROM OUR KIASUPARENTS.COM COMMUNITY!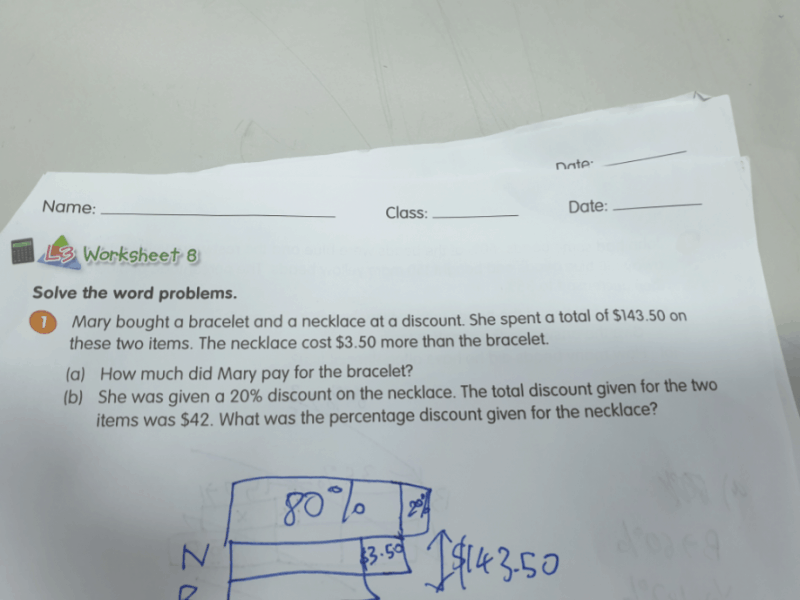 Pls help solve. Thanks.
Part b. Thanks
HaydenFAH
Hi Marylampsg
There could be a typo in the question for part b. In the beginning of the sentence, it says that there is a 20% discount given for the necklace. And the final question  is asking yet again for the percentage discount for the necklace. 
I may be wrong but part b might not have an answer due to this typo.
Find Tuition/Enrichment Centres