S1 Mathematics Fri, 13/03/2020 9:11pm

STUCK ON HOMEWORK?
ASK FOR HELP FROM OUR KIASUPARENTS.COM COMMUNITY!

need help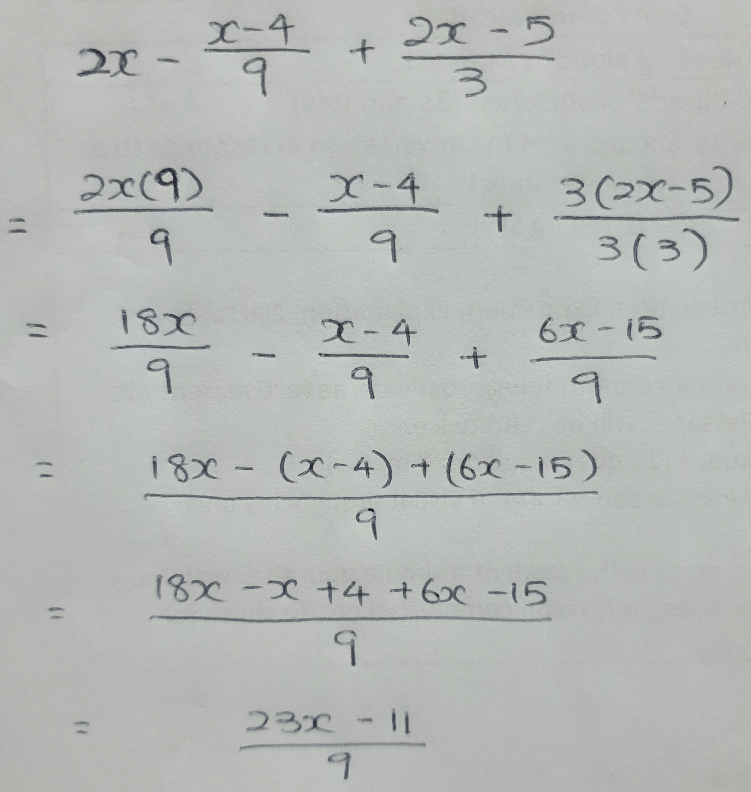 Adwin
Assume the question wants us to simplify?
Just to check, are you under the IP stream?
Mazda12345
thank you for the clear explanation!
and yes i am under the ip stream, why?
Adwin
I remember the questions you were posting during Primary 6, and noted your dilligence then, so did expect you to enter the IP stream. Belated well done on PSLE!
Further, the recent questions you posted are generally set at a higher level than the usual Secondary 1 Express standard. So I thought to clarify. After all, the IP stream sometimes learn more advanced Mathematical concepts earlier than their peers which can be used to solve certain questions.
Mazda12345
thank you so much!one of the reasons is that you helped me with many of the questions that i was unsure about and i appreciate that!😀
Find Tuition/Enrichment Centres