S1 Mathematics Thu, 09/04/2020 11:09pm

STUCK ON HOMEWORK?
ASK FOR HELP FROM OUR KIASUPARENTS.COM COMMUNITY!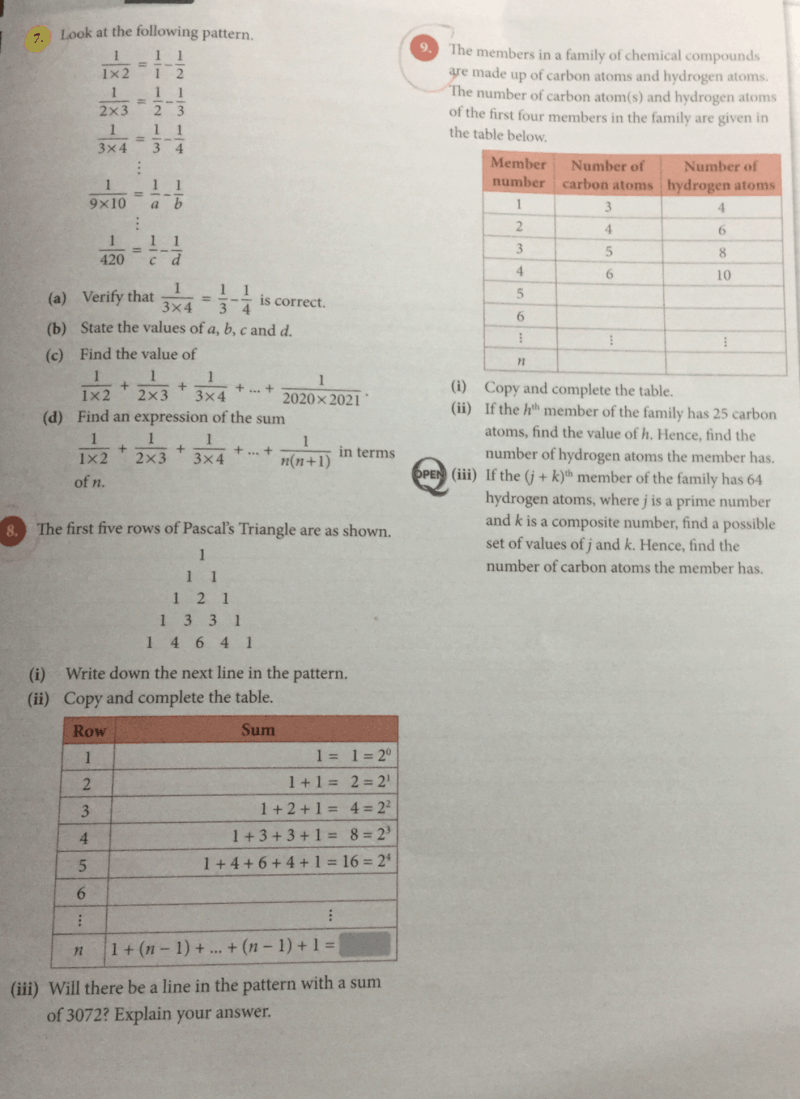 Dankeschön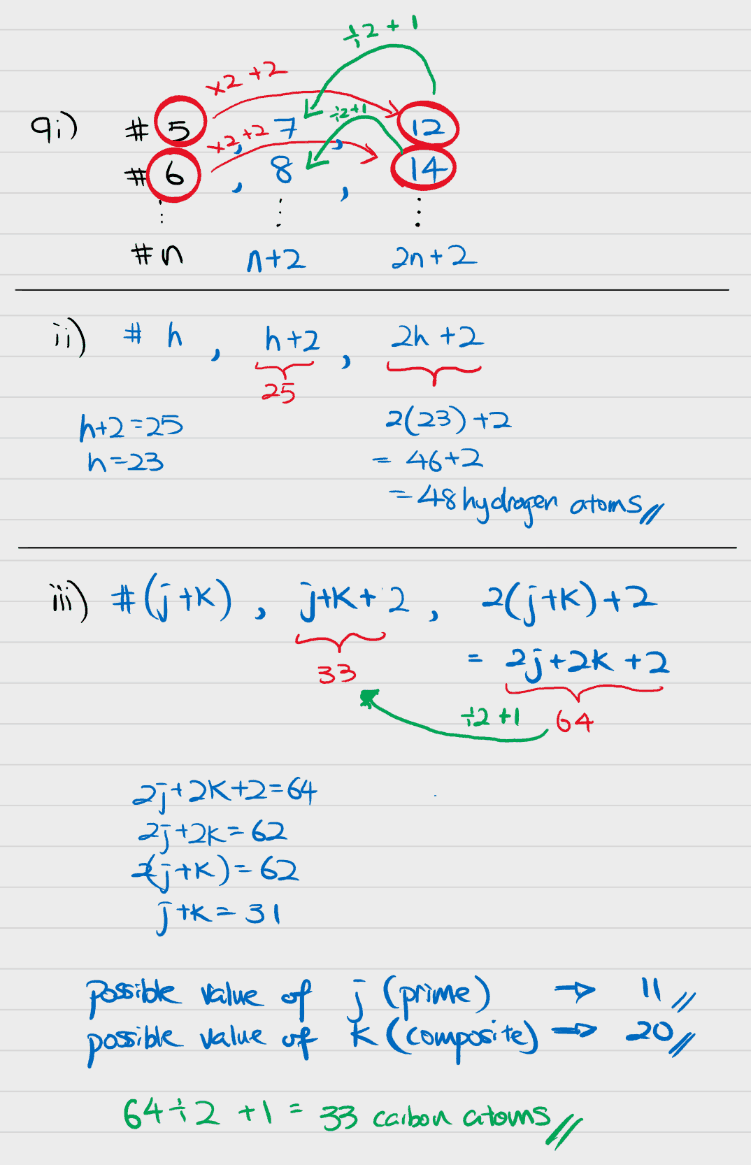 Adwin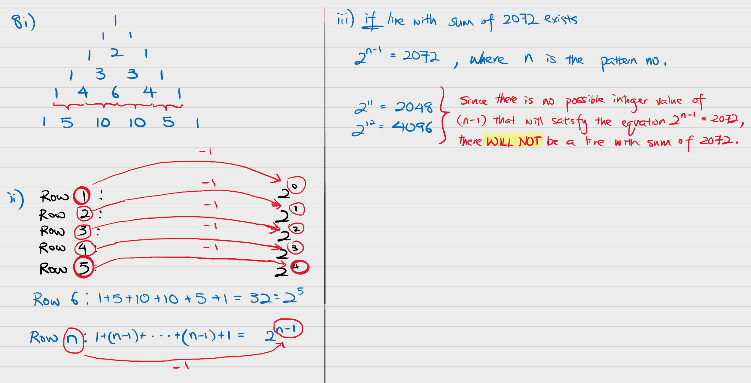 Adwin
Mazda12345
hi adwin,
for part iii) i think the question is supposed to be 3072 instead of 2072?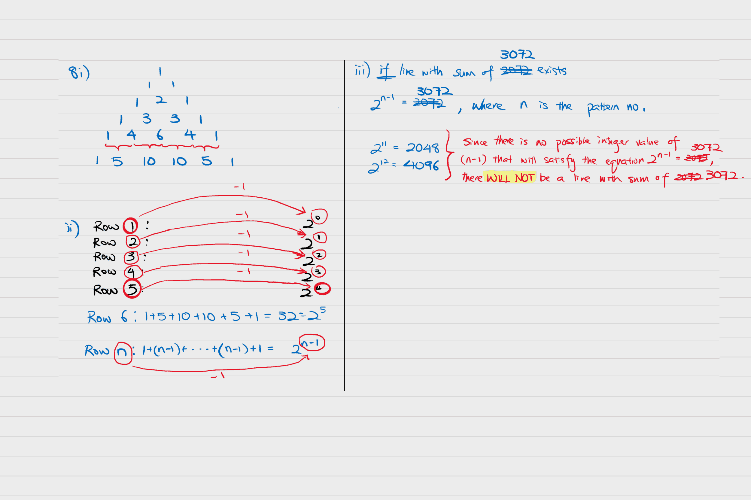 Adwin
Ooops, how careless of me. Have amended as per picture.
However, the answer remains the same in that there will not be a line with the sum of 3072.
For a sum to appear on the pattern, it must be able to be expressed as 2 to the power of something, where that something must be an integer. Since no such integer value exists (2 to the power of 11 is 2048 and 2 to the power of 12 is 4096) that will result in a sum of 3072, that means there will not be any line with a sum of 3072.
Mazda12345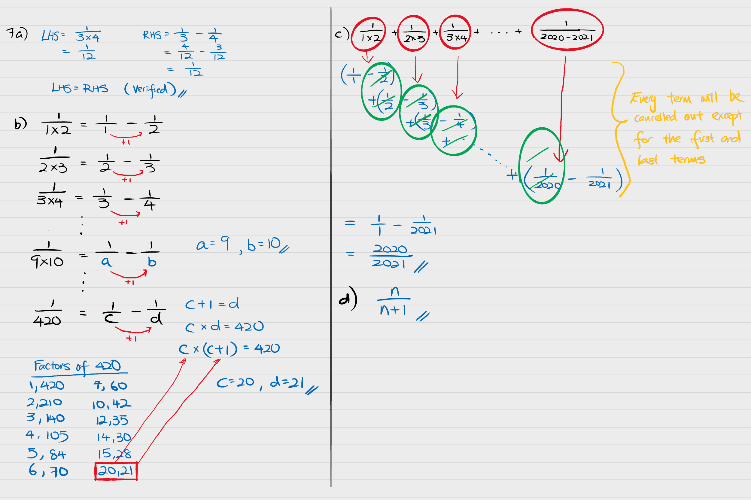 Adwin
Mazda12345
Find Tuition/Enrichment Centres