S1 Mathematics Tue, 14/04/2020 9:32am

STUCK ON HOMEWORK?
ASK FOR HELP FROM OUR KIASUPARENTS.COM COMMUNITY!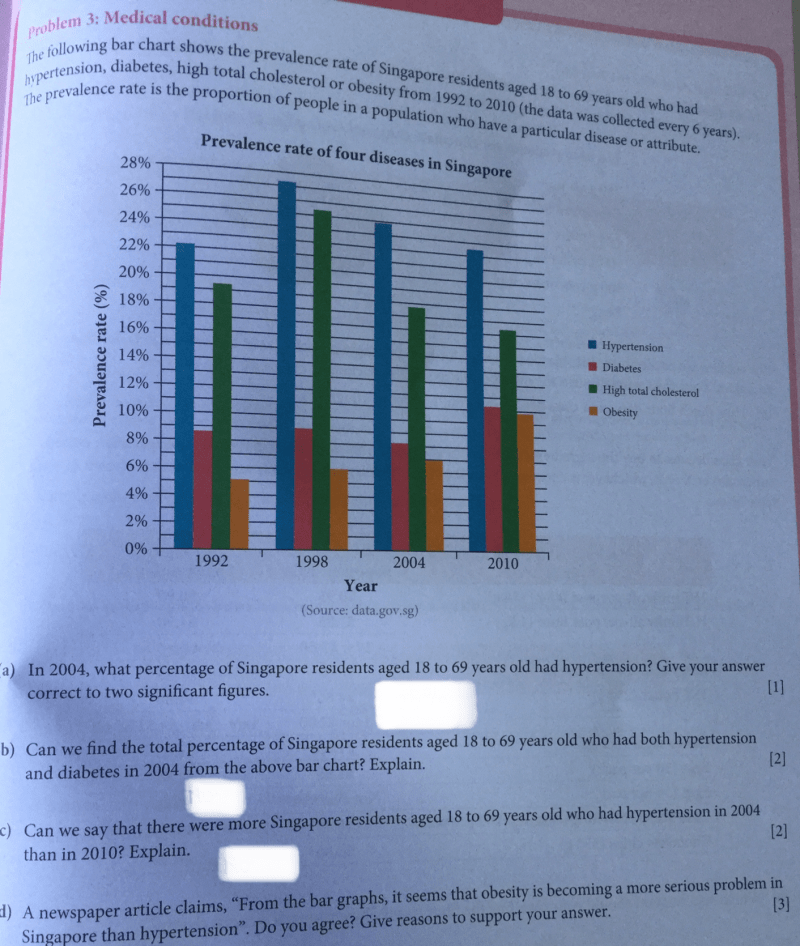 hElp
chingunchong
Hi
a) Reading off the chart, percentage who had hypertension = 25%
b) We are unable to determine the percentage who had both hypertension and diabetes from the chart.
We only know that the Percentage who had hypertension = 25% and the percentage who had diabetes = 8%. However, not all residents who had diabetes had hypertension, thus it is inconclusive.
c) No, we are unable to conclude. The chart only shows the percentage of residents aged 18-69 years old who had hypertension. We do not have the total population. A higher percentage does not necessarily translate to a higher number of people. 
Hope this helps!
Find Tuition/Enrichment Centres