S1 Mathematics Fri, 17/04/2020 10:09am

STUCK ON HOMEWORK?
ASK FOR HELP FROM OUR KIASUPARENTS.COM COMMUNITY!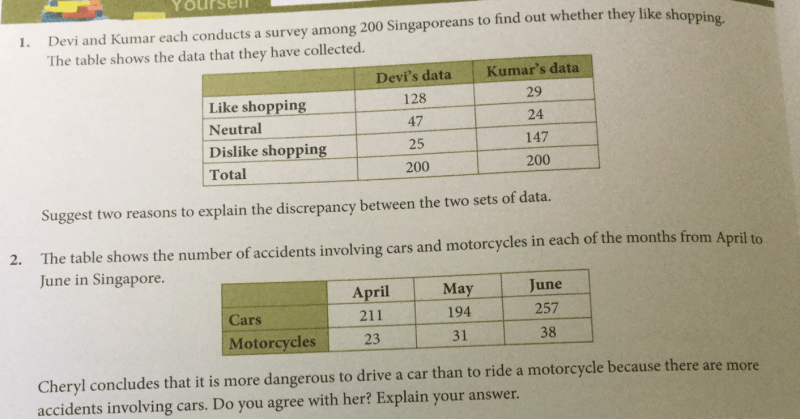 hi, i need help for both qns thx
Adwin
Question 1:
 Reason 1: The sample they surveyed have different average ages, so their preferences would be different.
Reason 2: The sample they surveyed have different financial status or spending power, hence one group would be more willing to shop than the other.
Question 2:
No, I do not agree. The total number of cars that are on the road could be significantly higher than the number of motorcycles on the road. In that case, it would be expected for the number of accidents involving cars to be higher than that of motorcycles. Thus, we cannot conclude that driving a car is more dangerous unless we have more data.
Find Tuition/Enrichment Centres