S1 Mathematics Sat, 18/04/2020 12:00pm

STUCK ON HOMEWORK?
ASK FOR HELP FROM OUR KIASUPARENTS.COM COMMUNITY!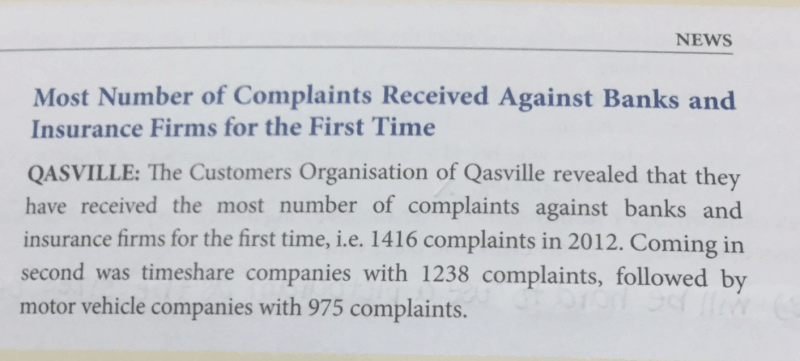 how is this statistic misleading?
Adwin
The statistic (1416 complaints in 2012) was the combined complaints for both banks and insurance firms. It could be the case where either banks or insurance firms made up the majority of the complaints and the other would also get a bad reputation of being most complained about. Since the business models and operations of banks and insurance firms are quite different, it would be unfair to group their complaints together as a combined statistic.
There is no comparison with previous years so we do not know if it is an increase or decrease. The title is inherently biased and gives the impression that the number of complaints for banks and financial services have increased from previous years which may not be the case.
Find Tuition/Enrichment Centres