P6 Mathematics Tue, 12/05/2020 3:27pm

STUCK ON HOMEWORK?
ASK FOR HELP FROM OUR KIASUPARENTS.COM COMMUNITY!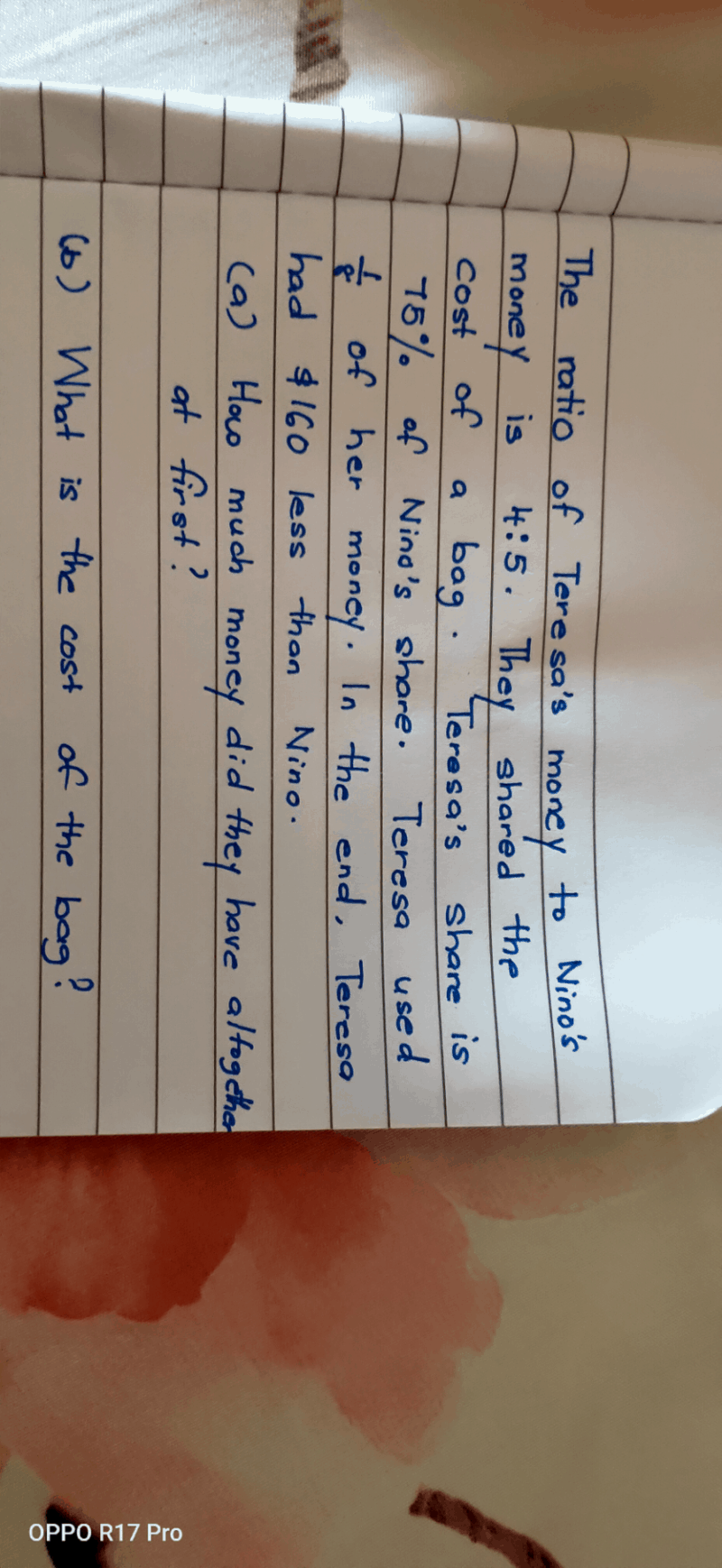 How do I solve this question? Please help.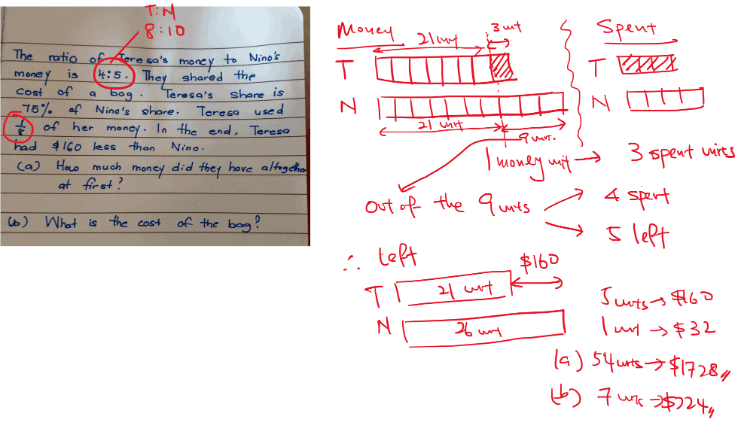 ensoeducation
Hi this is Before and After Concept where students need to learn to draw various models to help them visualise. Do guide your kid in such model drawing so that he or she can apply this type of model drawing in the future. 
If you need more help, please visit my website www.ensoeducate.com/sgcourses for more information!
Find Tuition/Enrichment Centres