P6 Science Thu, 14/05/2020 9:25am

STUCK ON HOMEWORK?
ASK FOR HELP FROM OUR KIASUPARENTS.COM COMMUNITY!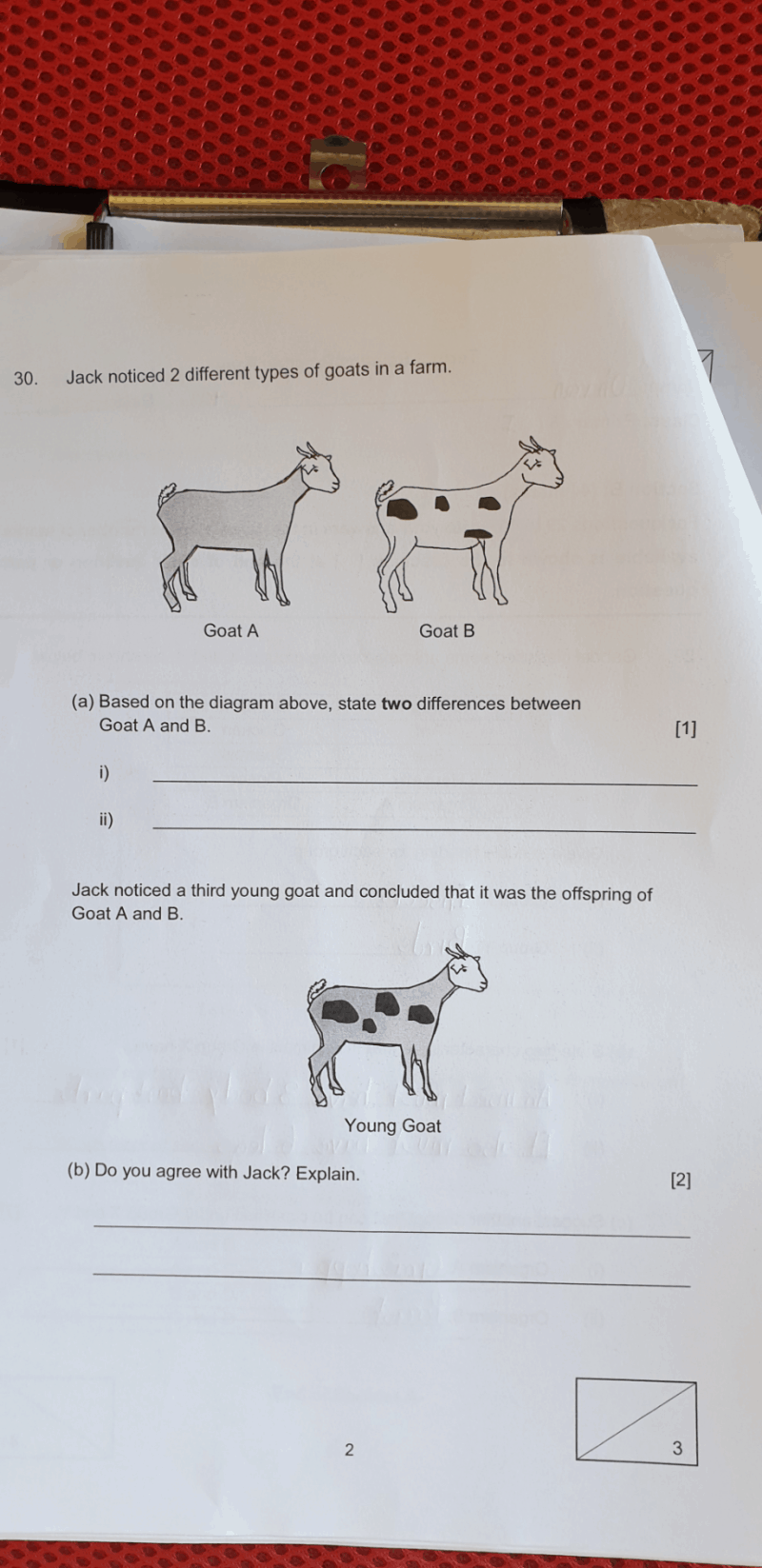 I am not sure how to do this question. Please help me.
tzeshawn
1ai)  different coolurs,
aii) 1 has spots and the other no.
b) Yes. The young goat inherits both genes from the 2 parent goats and has tan skin colour of 1 parent and spots of the other.
Find Tuition/Enrichment Centres