P6 Science Fri, 15/05/2020 5:57pm

STUCK ON HOMEWORK?
ASK FOR HELP FROM OUR KIASUPARENTS.COM COMMUNITY!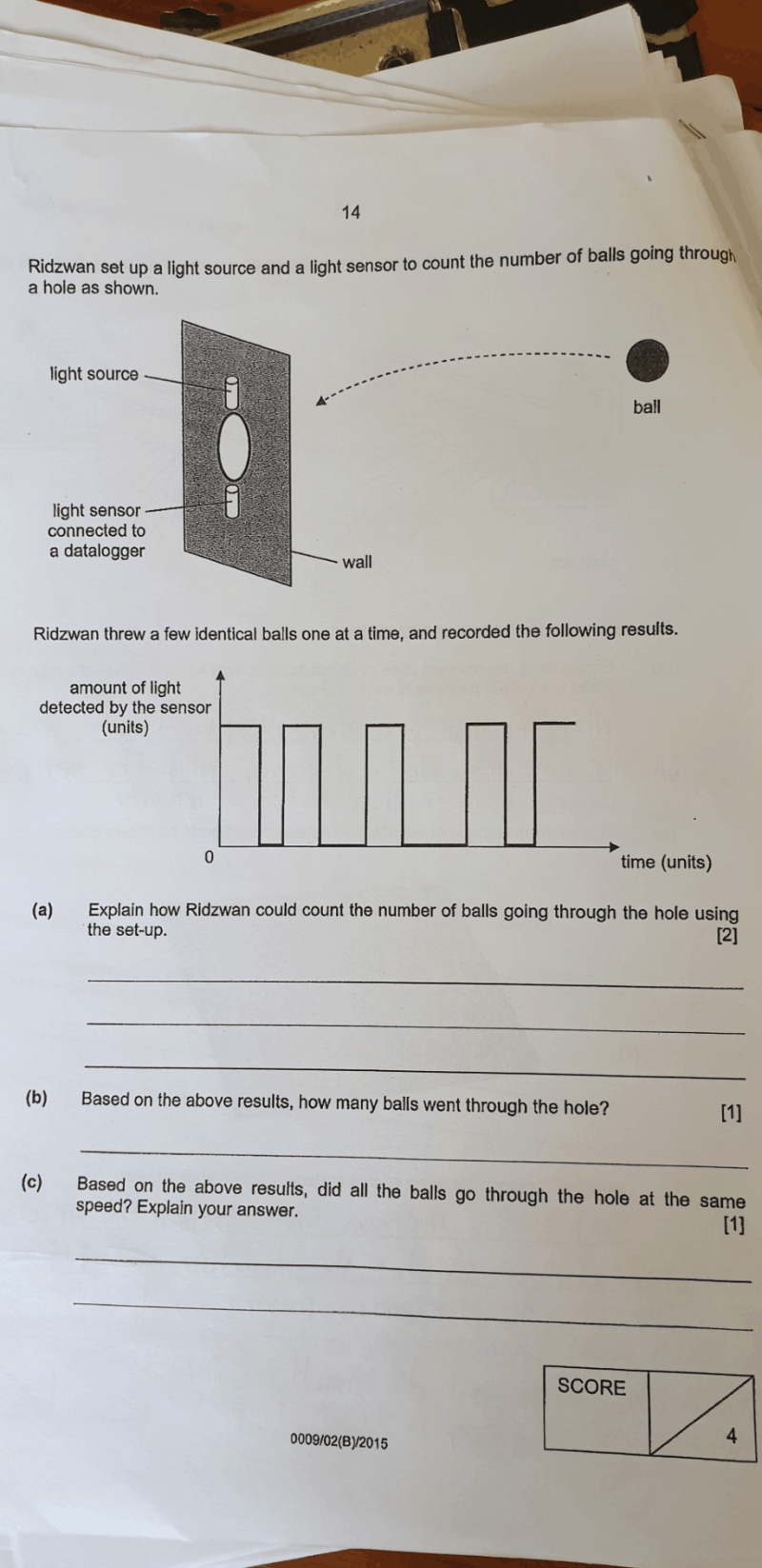 Please help with this question
tzeshawn
a) He could count the number the times when the amount of light detected by the sensor is 0 as the ball is opaque and will block the light when it passes through the hole.
b) 4
c) No.  as the time units for each of the 4 times are different. 
Find Tuition/Enrichment Centres