P6 Science Sun, 07/06/2020 9:09am

STUCK ON HOMEWORK?
ASK FOR HELP FROM OUR KIASUPARENTS.COM COMMUNITY!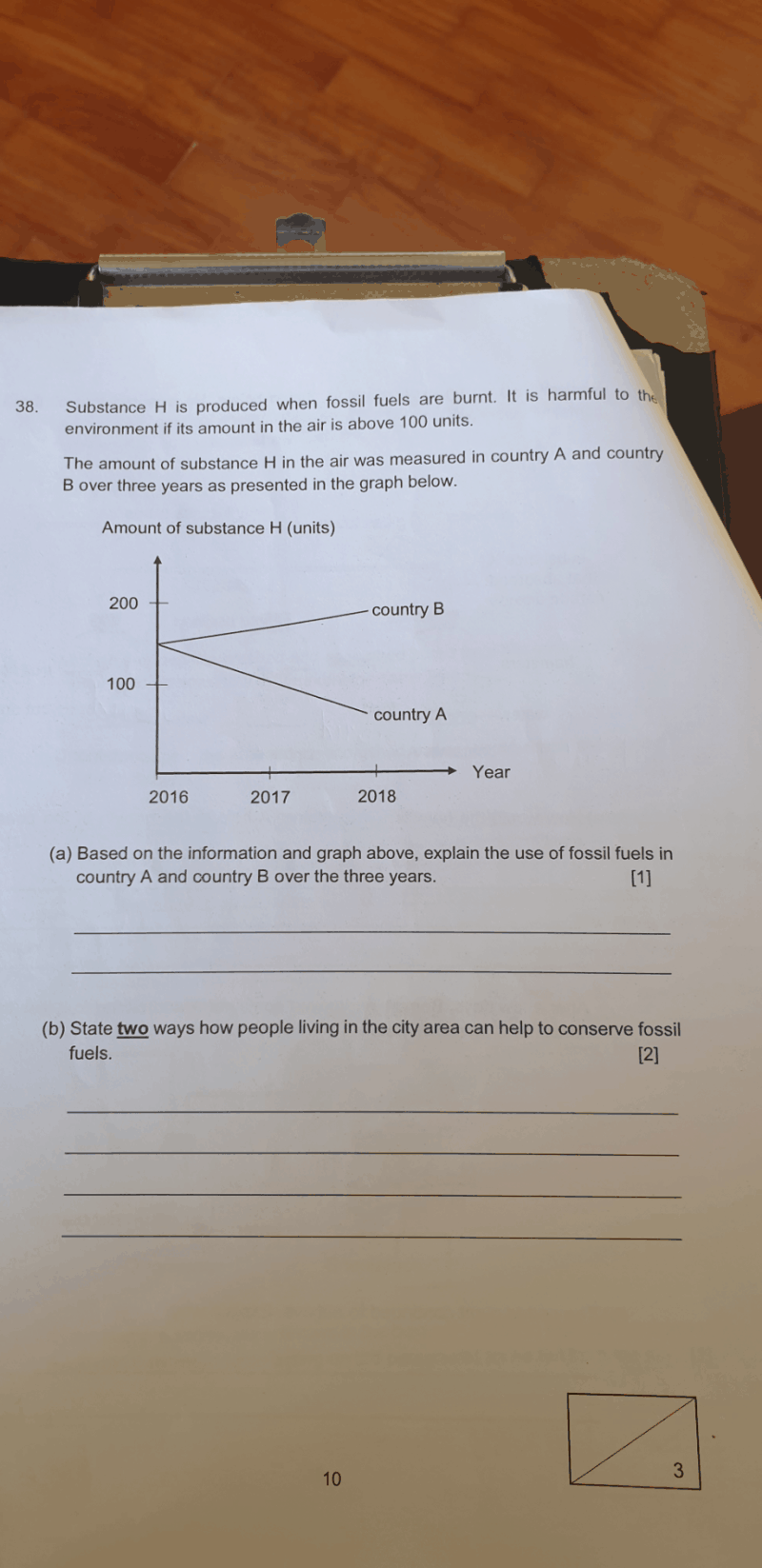 Please help with this question
Adwin
a) Both countries were burning the same amount of fossil fuels in 2016 and releasing more than 100 units of Substance H. However, Country A managed to reduce its use of fossil fuels after 2016 to release fewer than 100 units of Substance H whereas Country B's use of fossil fuels increased, leading to a further increase in the release of Substance H.
b) reduce consumption of electricity / use devices powered by clean energy / take public transport
Find Tuition/Enrichment Centres