GCE O-Level Additional Mathematics Sat, 13/06/2020 8:05am

STUCK ON HOMEWORK?
ASK FOR HELP FROM OUR KIASUPARENTS.COM COMMUNITY!

Can help with question 48 please? Thank you.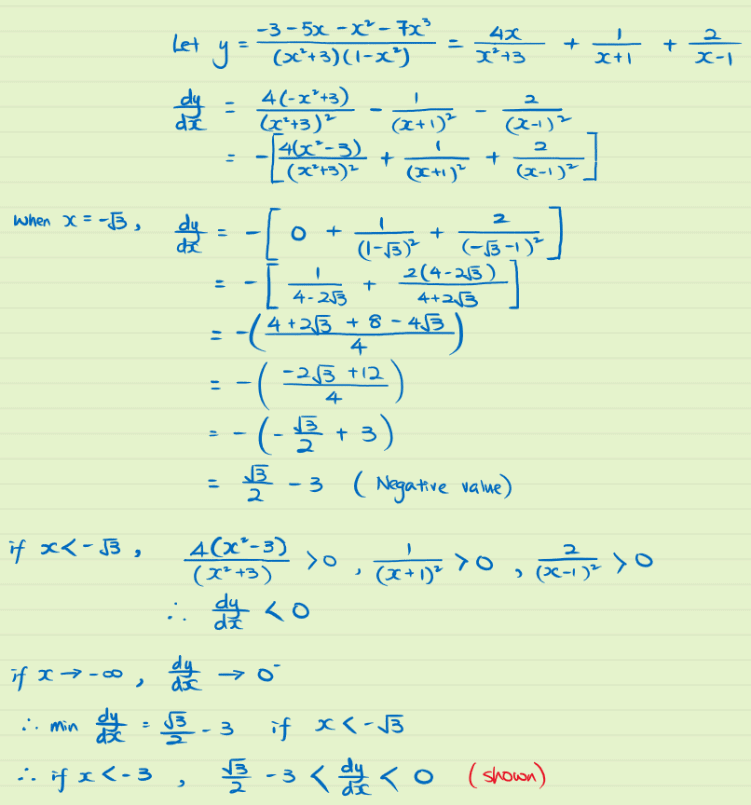 Adwin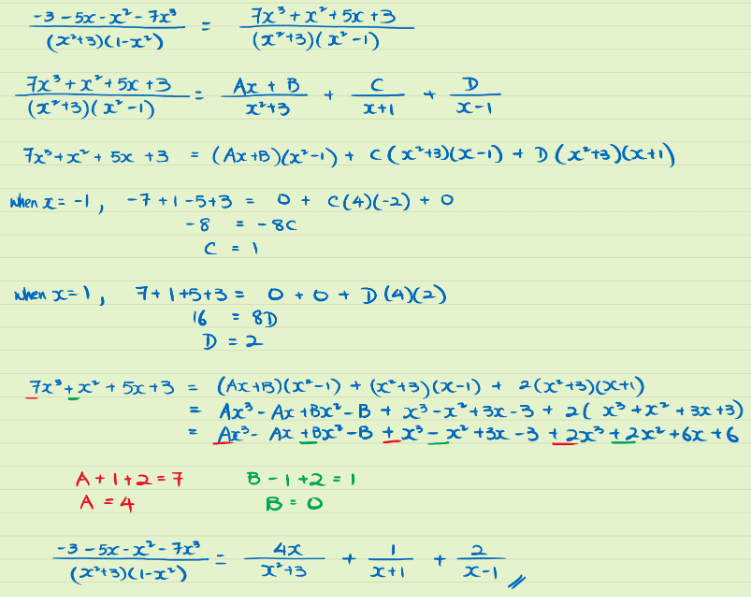 Adwin
Is this really O Level Mathematics? I don't remember my O Levels having questions of this caliber! LOL!
For part ii), I think there's a typo in the question. It can only be solvable (showable) only if  (√3/2 – 3) < d/dx < 0
chingunchong
yea, it's O Level, one of the challenging questions. haha. oh, how do you show (√3/2 – 3) < d/dx < 0?
I could only managed to show is x = -sqrt (3), then d/dx = (sqrt 3)/2 – 3. Not sure how to show if x < -sqrt (3), then d/dx < that value.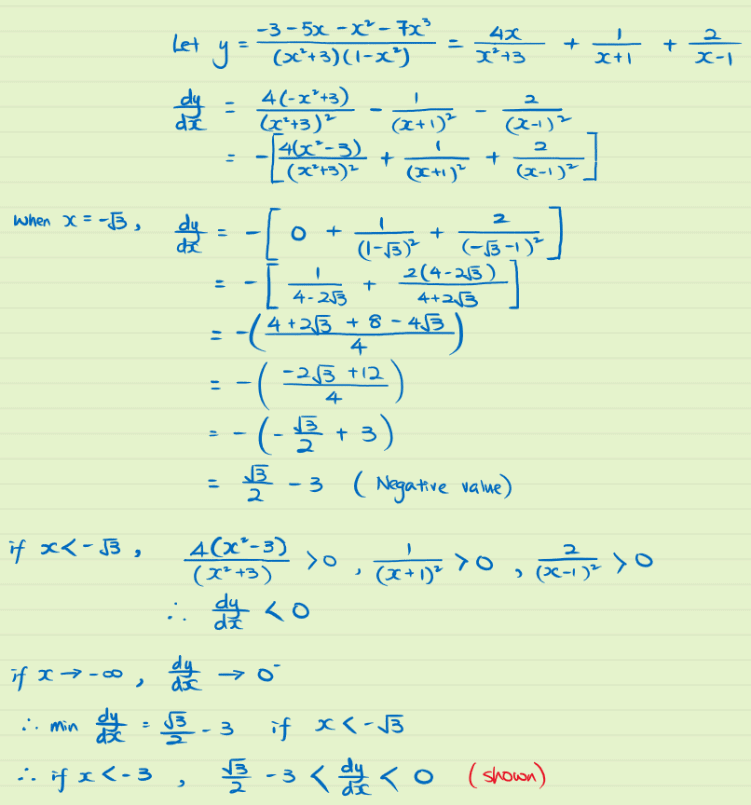 Adwin
Find Tuition/Enrichment Centres