P5 Mathematics Tue, 16/06/2020 4:54pm

STUCK ON HOMEWORK?
ASK FOR HELP FROM OUR KIASUPARENTS.COM COMMUNITY!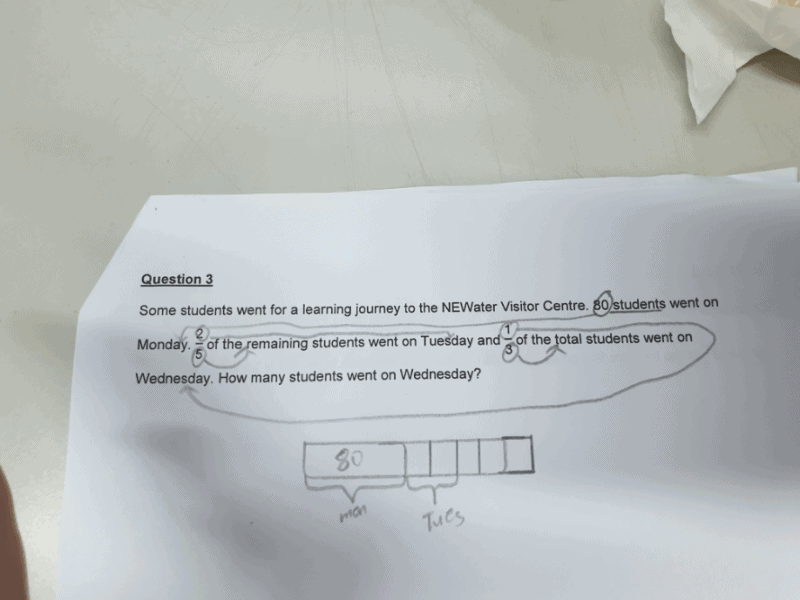 Pls help solve. Thanks.
LivingMN
Common denominators is 15.
so Tuesday is 6 parts
wednesday is 5 parts
total Tuesday and wed is 11 / 15
remainder part is 4 parts which is Monday which we know has 80 kids so one part is 20 kids. 
for wed – 5 x 20 – 100 students 
I think that's the answer.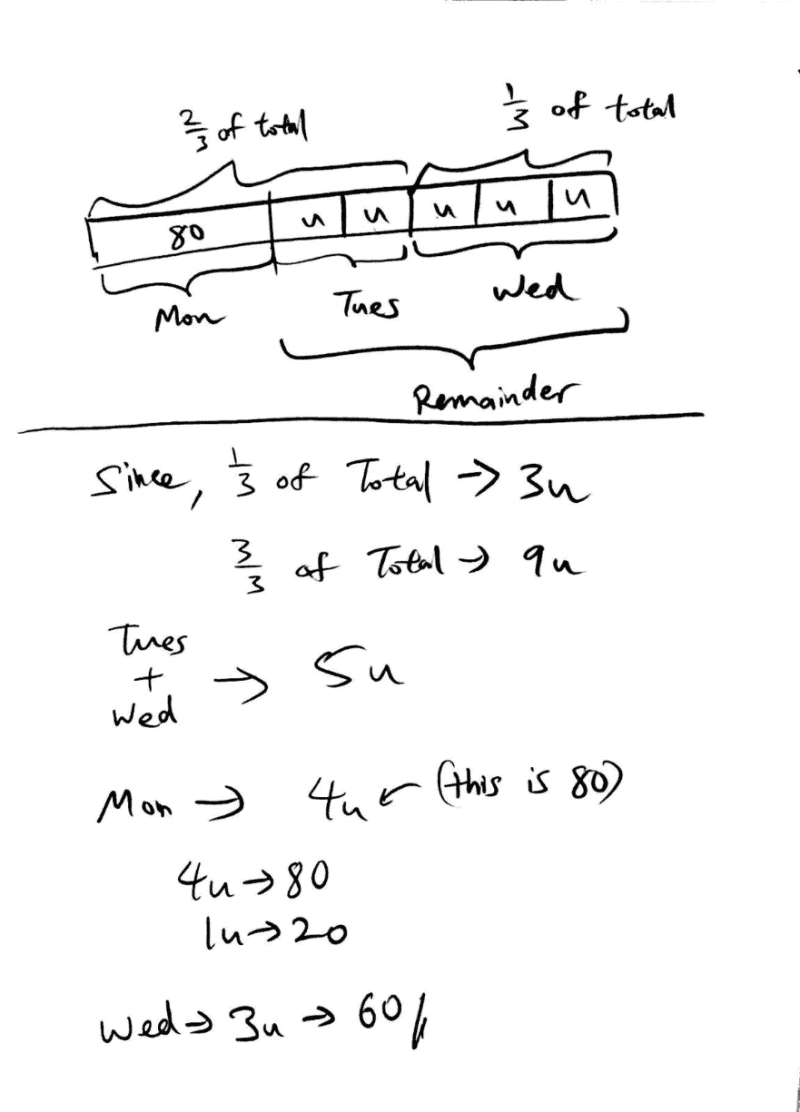 HaydenFAH
Hi LivingMN and Marylampsg, 
Let me try to help out with this question. This question uses the Long Box Method to solve. I've provided the above solution and that will be the correct answer. Will be happy to share more with you guys if there are any clarifications to be made (:
Hope this solution provided above helps!
Feel free to PM or text me (:
http://www.futureachievers.com.sg
9114 3397
Find Tuition/Enrichment Centres