P6 Science Sat, 20/06/2020 2:20pm

STUCK ON HOMEWORK?
ASK FOR HELP FROM OUR KIASUPARENTS.COM COMMUNITY!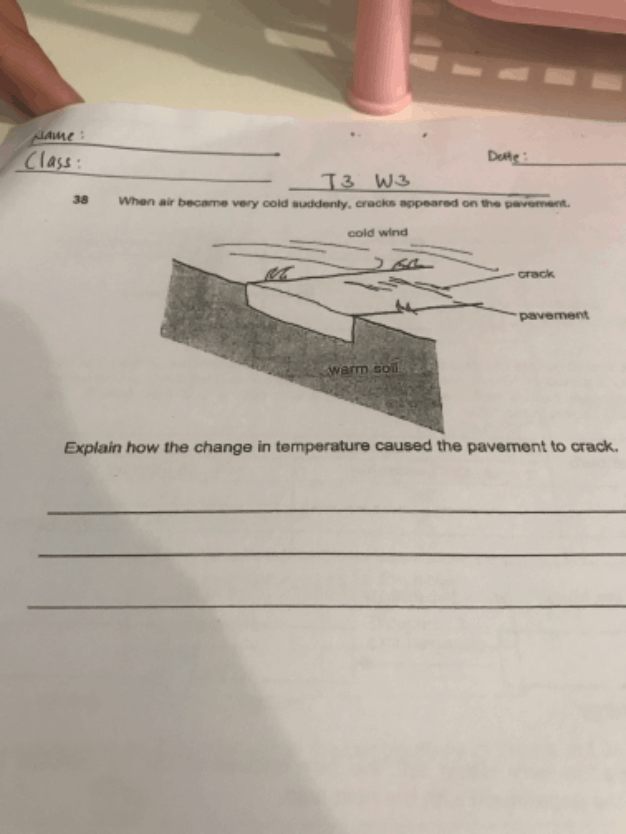 altp10
The upper surface of the pavement lost heat to the cold wind and contracted faster than the inner surface of the pavement that's in contact with the warm soil. Because the speed of contraction is different on both surface, the stress in the material caused the pavement to crack.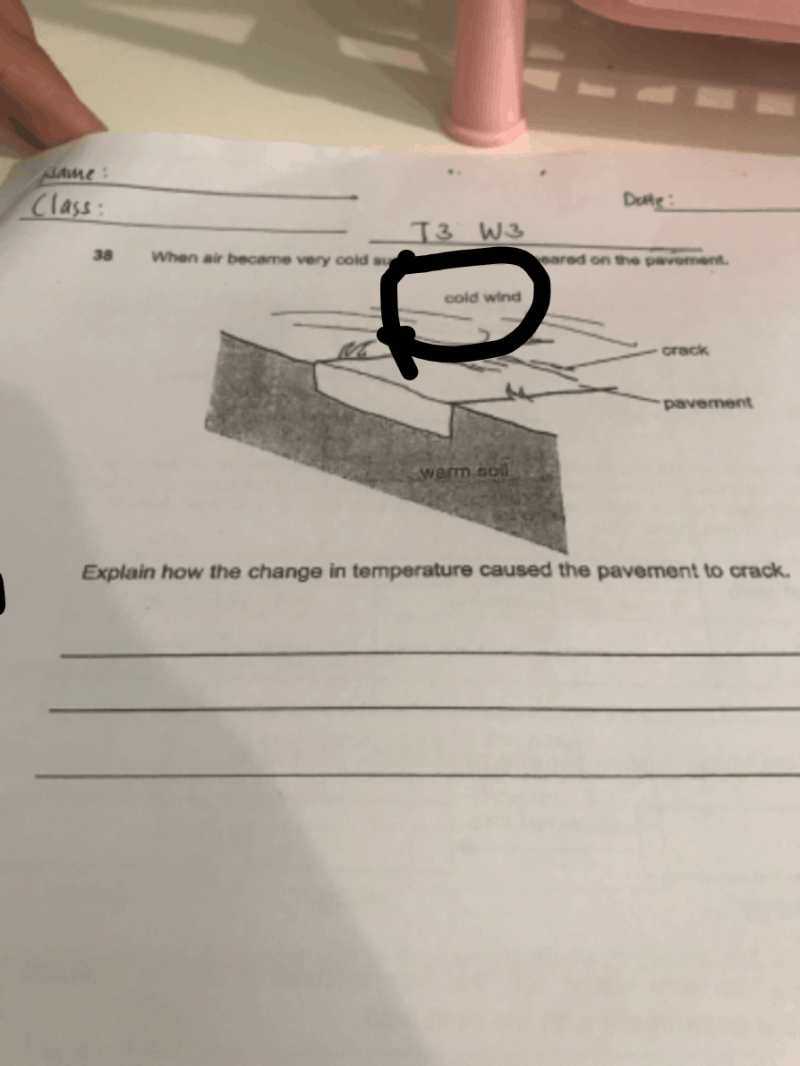 Skyperior
Hint: Matter expands when heated and contracts when cooled. 
Find Tuition/Enrichment Centres