P4 Science Wed, 24/06/2020 8:14pm

STUCK ON HOMEWORK?
ASK FOR HELP FROM OUR KIASUPARENTS.COM COMMUNITY!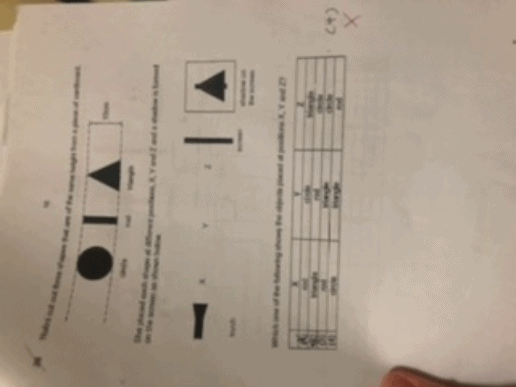 Hi, pls help. The ans provided is (3). How to explain it?
Thanks!
vancomycin79
The rod is nearest to the light with the triangle in the middle. The circle is furthest from the light and its shadow is hidden behind the triangle, as the shadow will be smaller than the shadow of the triangle. The nearer the object is to the light, the larger will be its shadow as an object closer to the light source will block a larger area of the light, increasing its shadow size.
Find Tuition/Enrichment Centres