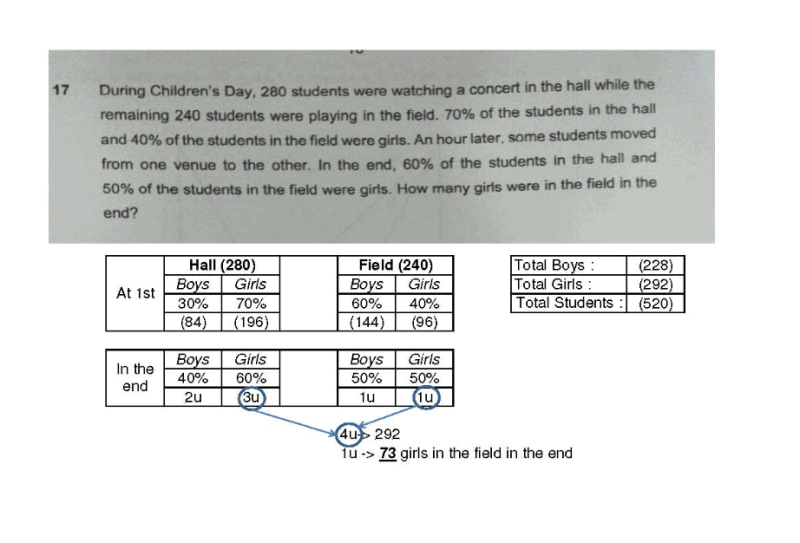 Hi, I had gotten the answer 73.
At 1st I thought this was a (Internal Transfer) + (Units x Parts) type of question, but wasn't able to do it that way.
Can any shifus help and advise if what I did was correct or wrong please?
Thank you in advance.