PSLE Science Sun, 05/07/2020 12:43pm

STUCK ON HOMEWORK?
ASK FOR HELP FROM OUR KIASUPARENTS.COM COMMUNITY!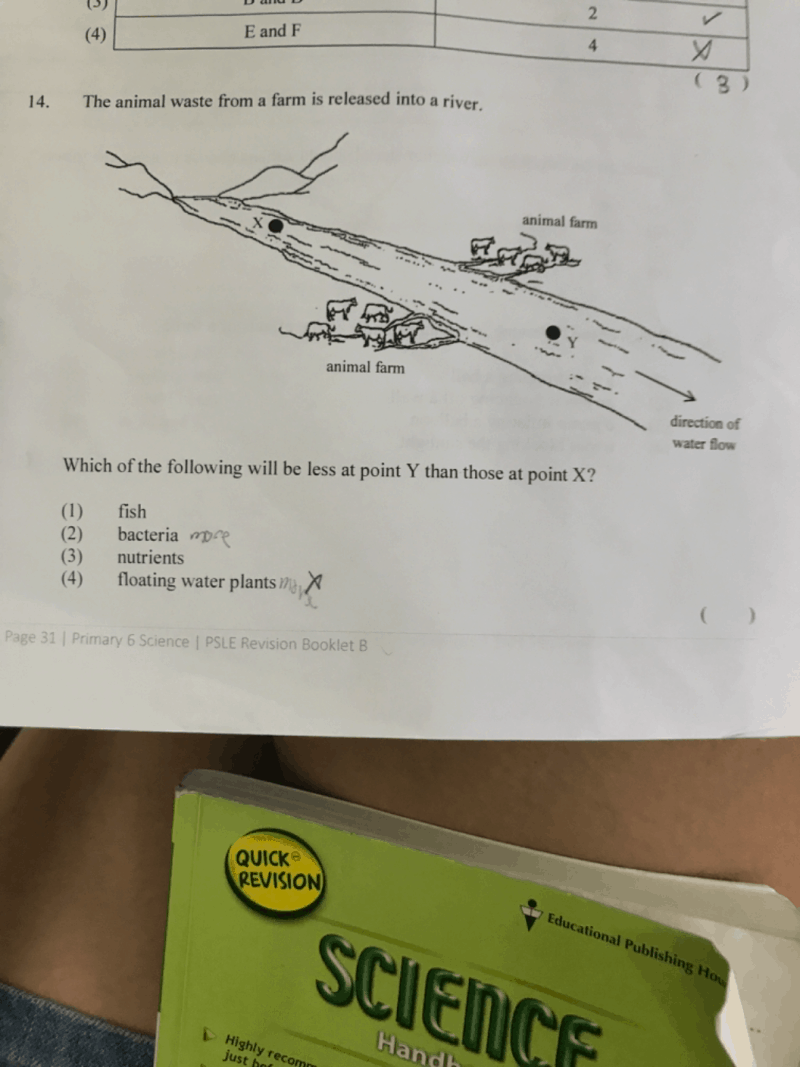 Thrive Psychology Clinic
There'll be less fish. Nutrients are found in animal dung, while fish may die from pollution. Hope this helps.
Adwin
It seems you're deciding between fish and nutrients. I believe the answer the question is looking for is (1): fish.
Animal waste is carried downstream and pollutes the section of the water, making it less livable for most fish.
If there are plant farms instead of animal farms that are planted along the river, then nutrients might make more sense.
Grace2005
Animal waste are considered nutrients in science as they are a form of fertilisers so (1) fish is definitely correct.
Find Tuition/Enrichment Centres