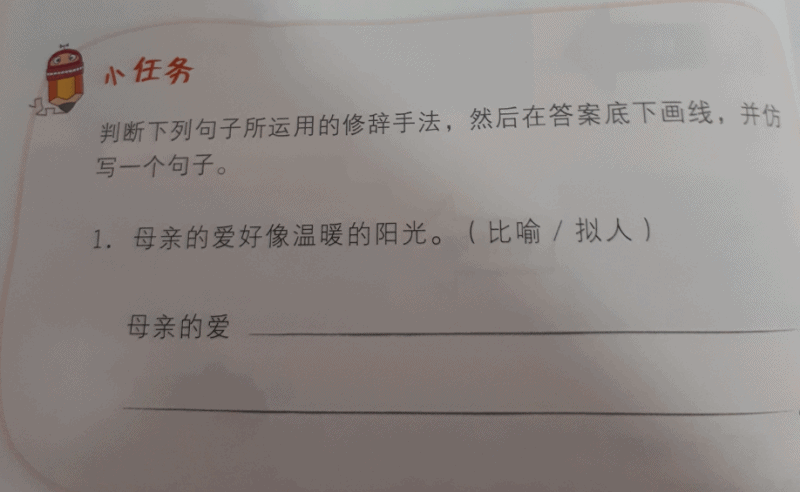 This task from my boy's chinese textbook, Sec 1 express 1B, chap 14.
This part is regarding the learning of metaphor and personification.
And from the picture for Q1, I think it is metaphor.  So is the line below to ask student to write another similar line of metaphor example?