P5 Mathematics Sat, 15/08/2020 11:05am

STUCK ON HOMEWORK?
ASK FOR HELP FROM OUR KIASUPARENTS.COM COMMUNITY!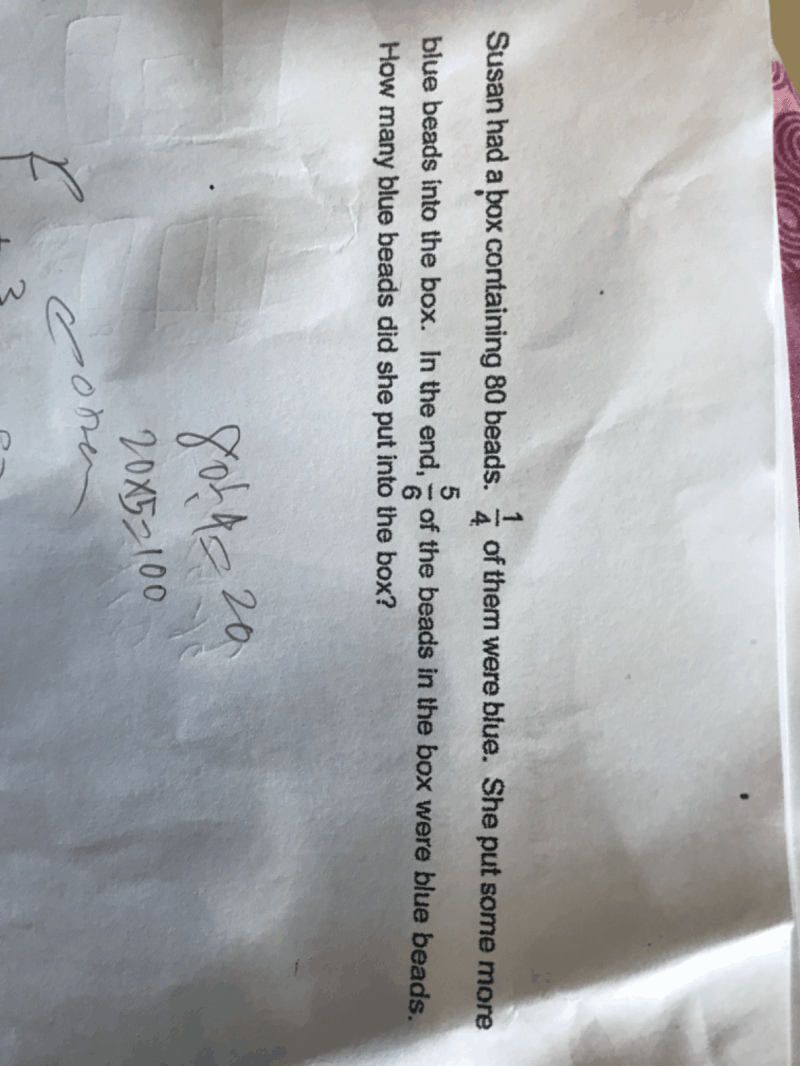 Pls kindly help for p5 math..?Thanks in advance..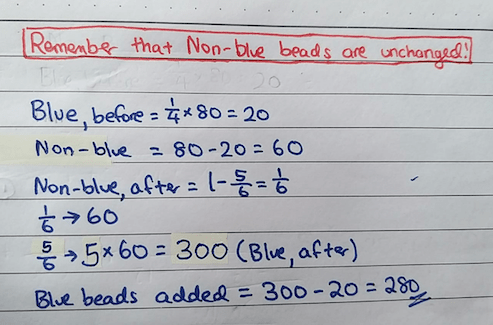 Suma Vaddadi
It's actually a really easy question. Just need to keep in mind that the no. of non-blue beads is unchanged. Hope you have understood! Suma.
Find Tuition/Enrichment Centres