PSLE Mathematics Sun, 16/08/2020 11:43pm

STUCK ON HOMEWORK?
ASK FOR HELP FROM OUR KIASUPARENTS.COM COMMUNITY!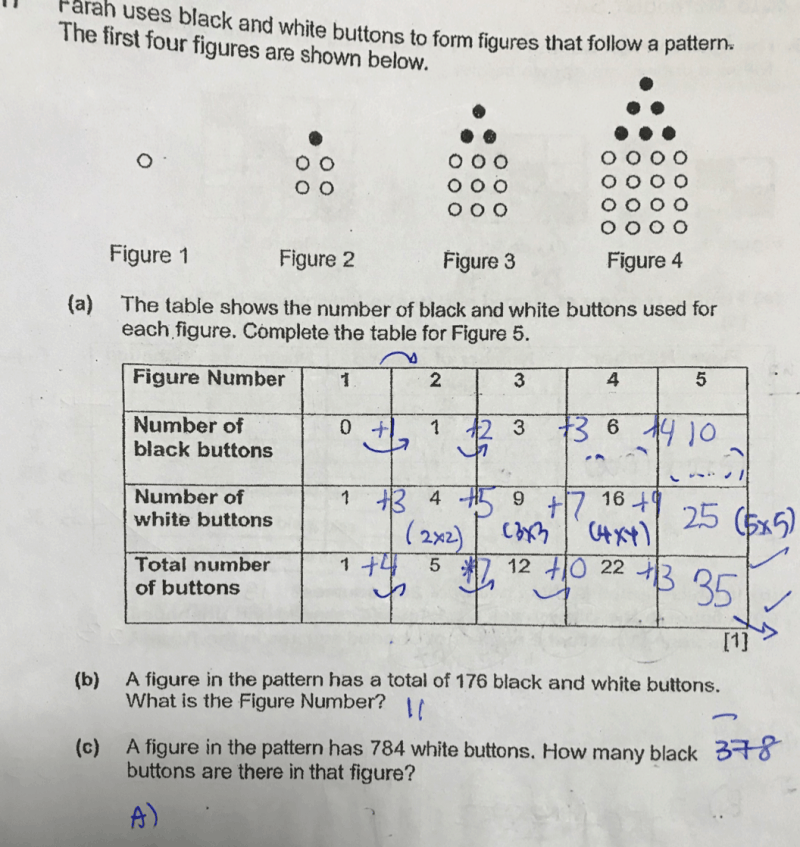 Appreciate help in part b and c.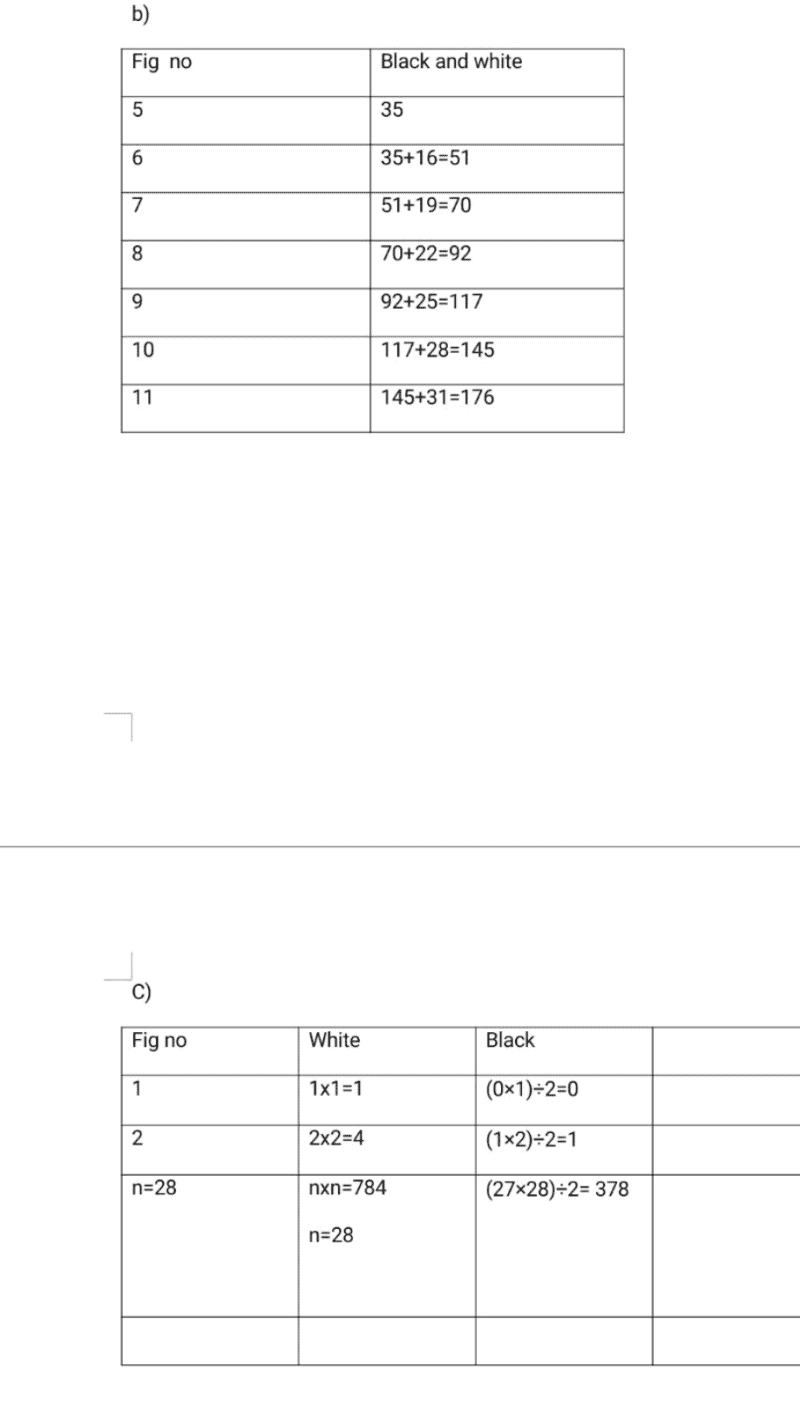 For b) since the number is not too big, with the help of calculator, should get the answer
As for c), find the figure no for white and then with that figure number, you  can use that to find the number of black.
Find Tuition/Enrichment Centres