PSLE Mathematics Wed, 19/08/2020 8:46pm

STUCK ON HOMEWORK?
ASK FOR HELP FROM OUR KIASUPARENTS.COM COMMUNITY!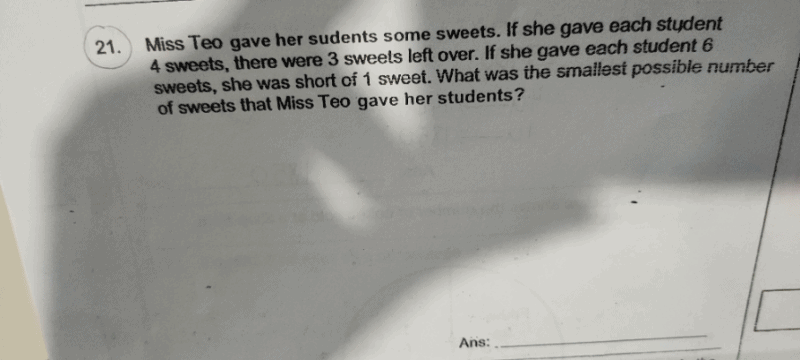 Please help me to get the correct answer.
mslimtuition
Shortage and excess
Let s be the number of students
4s+3→6s-1
2s→4
s→2 students
4×2+3=11 sweets
6×2-1=11 sweets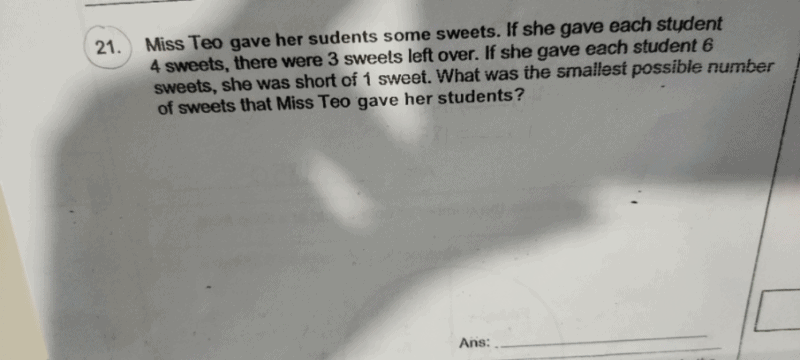 The answer is 11 sweets.
You can do: 4: 4,8
                     4(+3): 7,11
                     6: 6,12
                     6(-1): 5,11
As you can see, 11 is similar for both, this way we can find out. 
Find Tuition/Enrichment Centres