P5 Mathematics Sun, 30/08/2020 8:11pm

STUCK ON HOMEWORK?
ASK FOR HELP FROM OUR KIASUPARENTS.COM COMMUNITY!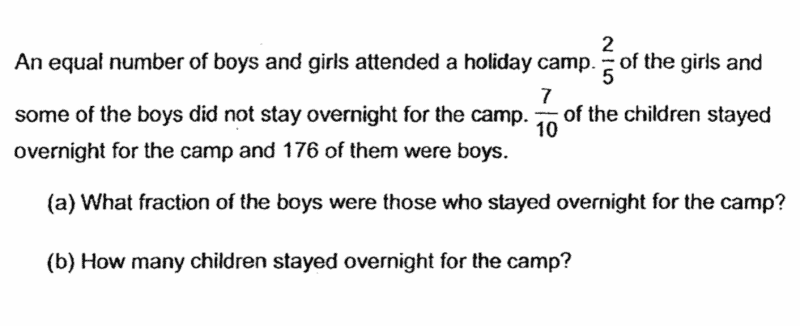 Could it be solved by the branching method that are taught in school instead of model?
Thanks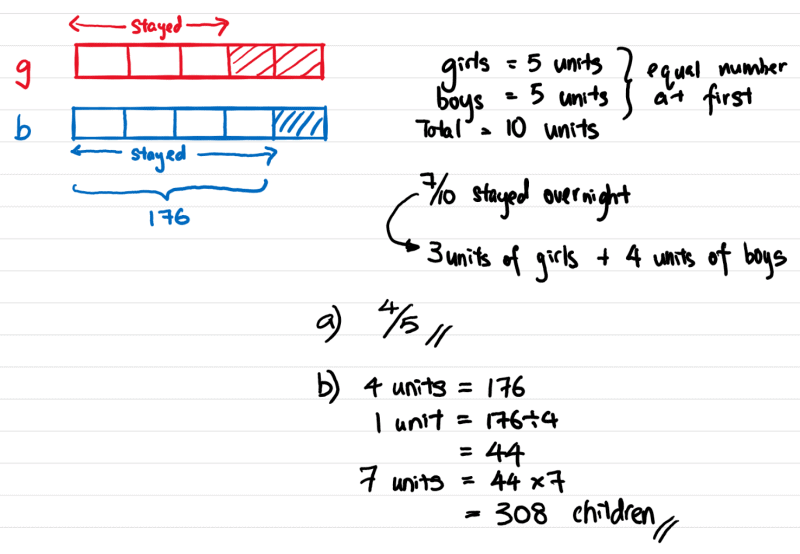 Adwin
A model isn't needed but the branching method isn't the best method here since the boys and girls are distinct. Simply identifying that both the boys and girls have 5 units at the start, with a total of 10 units, is enough to solve.  
Find Tuition/Enrichment Centres