P6 Mathematics Fri, 04/09/2020 11:27am

STUCK ON HOMEWORK?
ASK FOR HELP FROM OUR KIASUPARENTS.COM COMMUNITY!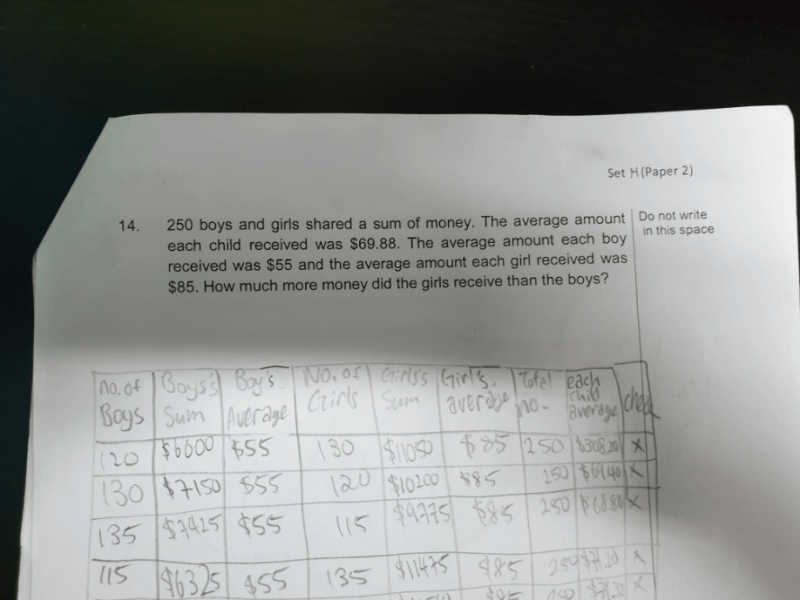 Pls help solve. Thanks.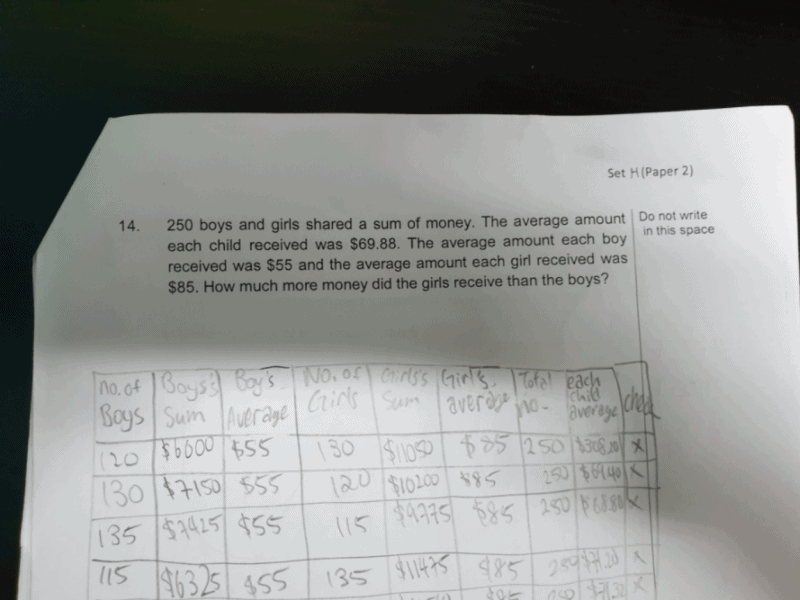 Since girls on average get more money than boys, we shall assume that all the 250 children are girls. By doing that, we get $21 250.
However, that is more than the amount of all children which is $17 470. So, we have to subtract $17 470 from $21 250, we get $3780.
Then, we have to find the difference between the amount of all boys and all girls on average, which is $30. 
We have to divide the excess amount of $3780 by $30, from which we get 126, which represents the number of boys.
Now, we are able to find how much in total the boys received, which is $6930.
With this, we subtract $6930 from $17470 in order to find how much in total the girls received, which is $10 540.
We are now able to get the answer by finding the difference between girls and boys, which is $3610, the answer.
Find Tuition/Enrichment Centres