P6 Science Fri, 18/09/2020 11:00pm

STUCK ON HOMEWORK?
ASK FOR HELP FROM OUR KIASUPARENTS.COM COMMUNITY!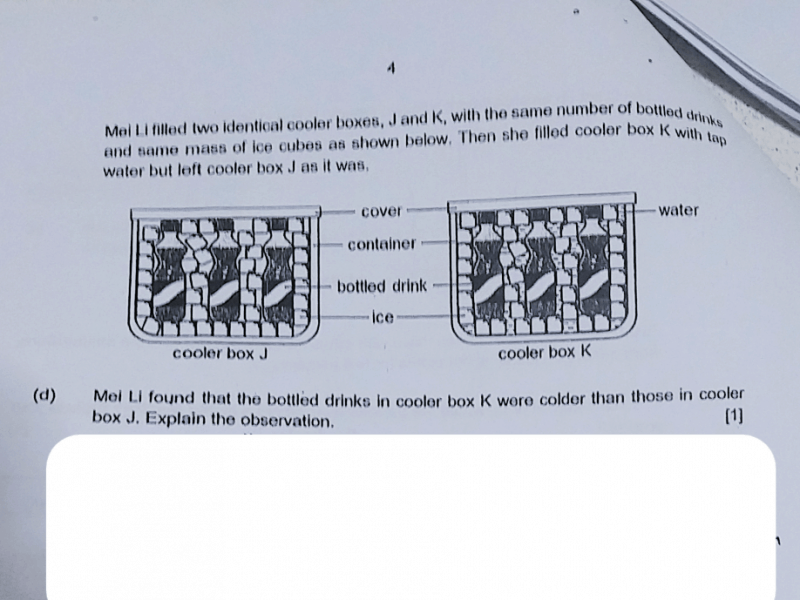 Please help. I don't know the answer to this qns. Thanks in advance! Suma.
altp10
The tap water in box K melted the ice cubes, causing the tap water to lose heat and become cold. Since the bottles were submerged in the tap water, there is more exposed surface area of the bottles in contact with the tap water, hence the water in the bottles lost more heat at a faster rate to the tap water, causing them to become colder.
Find Tuition/Enrichment Centres