P6 English Sat, 26/09/2020 6:42am

STUCK ON HOMEWORK?
ASK FOR HELP FROM OUR KIASUPARENTS.COM COMMUNITY!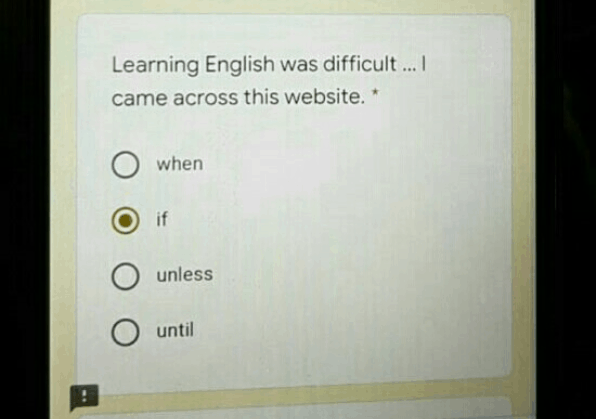 Anyone can assist me to this question 
Suma Vaddadi
The answer is 'until'.
When 'until' is used, the sentence means that learning English was difficult for you at first. But after you came across the website, it became easier to learn the language.
Find Tuition/Enrichment Centres