P6 Mathematics Sat, 26/09/2020 4:29pm

STUCK ON HOMEWORK?
ASK FOR HELP FROM OUR KIASUPARENTS.COM COMMUNITY!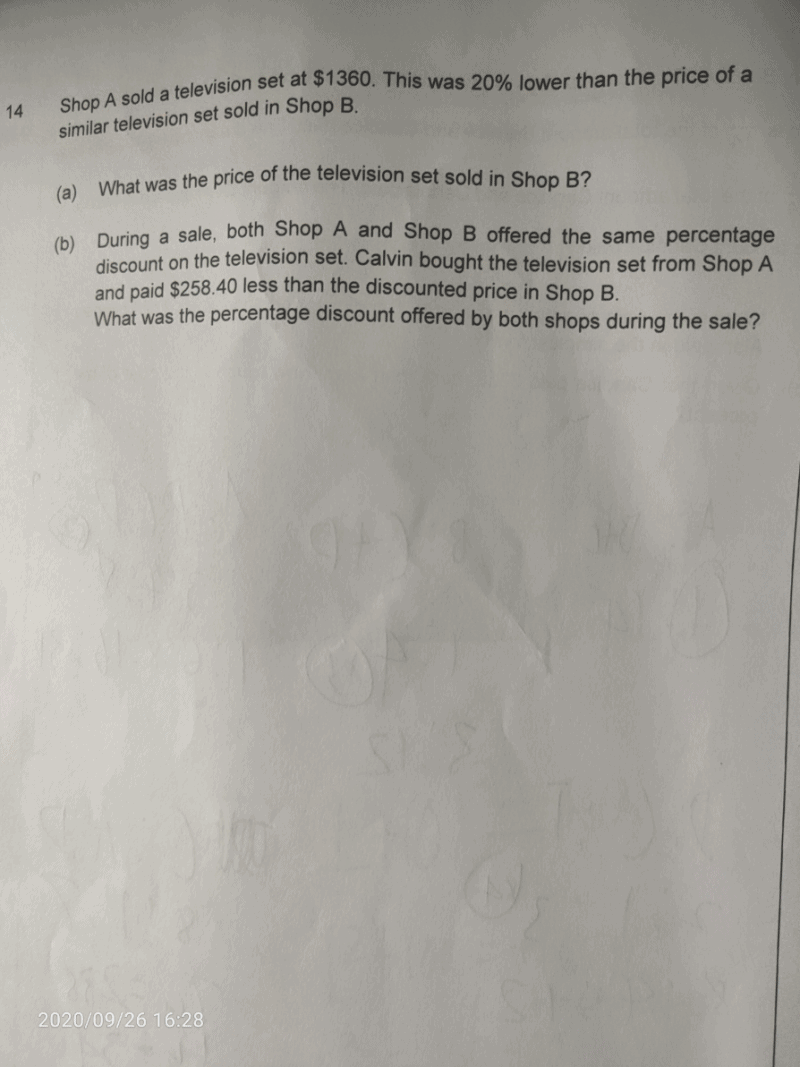 Can someone please help me with this question? Thank you in advance 🙏😊
BigDevil
Shop B sold the TV at 100u
Shop A sold the TV at 80u
80u = $1360
(a) 100u = $1360 ÷ 80 × 100 = $1700
Both shops sold the TV at the same discount rate.
1700p – 1360p = 258.40
340p = 258.40
p = 0.76
Percentage discount given by the shops -> (1 – 0.76) × 100 = 24%
Find Tuition/Enrichment Centres