S1 Science Sat, 03/10/2020 8:23pm

STUCK ON HOMEWORK?
ASK FOR HELP FROM OUR KIASUPARENTS.COM COMMUNITY!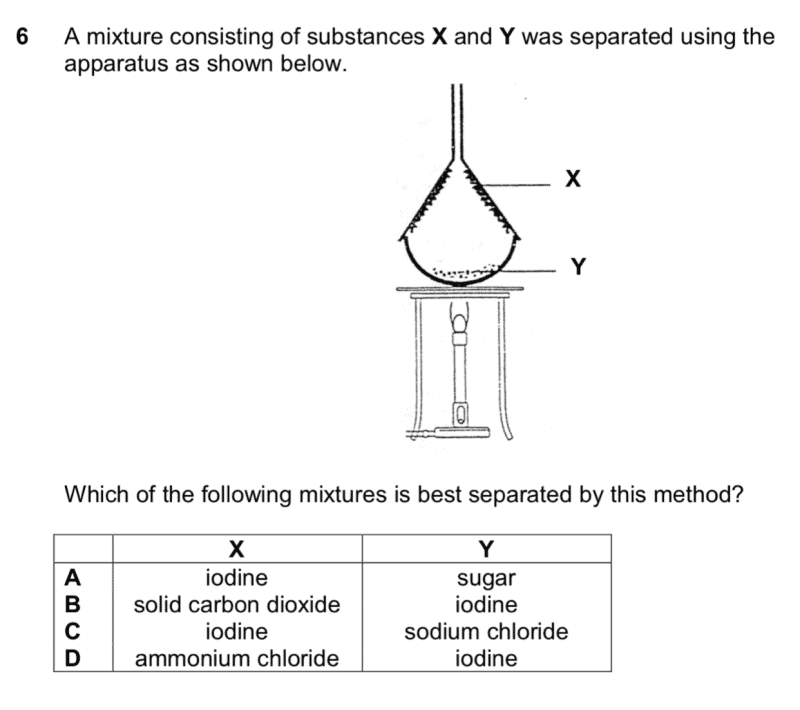 someone help me
bbcxd
C
Iodine undergoes sublimation after gaining heat at the bottom.
The Iodine vapour loses its heat very quickly once it gets in contact with the cold tub on top, and deposits into solid Iodine.
Find Tuition/Enrichment Centres