P4 Science Tue, 20/10/2020 7:48pm

STUCK ON HOMEWORK?
ASK FOR HELP FROM OUR KIASUPARENTS.COM COMMUNITY!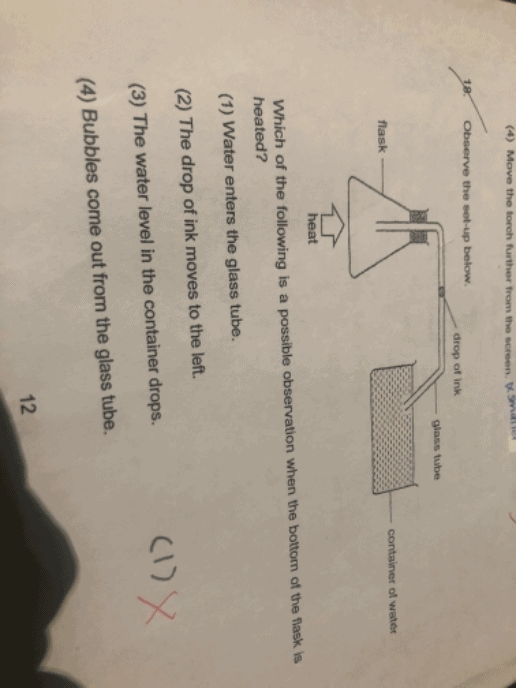 Hi, how do I explain the ans is 4?
Thanks!
mslimtuition
Air in the flask gain heat, expand and escaped through the delivery tube into the water.
PlayfulFairy
Does it mean air in the flask expands, occupies more space, push the ink towards the water in the basin?
mslimtuition
When the air expand, some of the air will enter the delivery tube and push the ink towards the right.
Find Tuition/Enrichment Centres