P5 Mathematics Thu, 22/10/2020 5:20pm

STUCK ON HOMEWORK?
ASK FOR HELP FROM OUR KIASUPARENTS.COM COMMUNITY!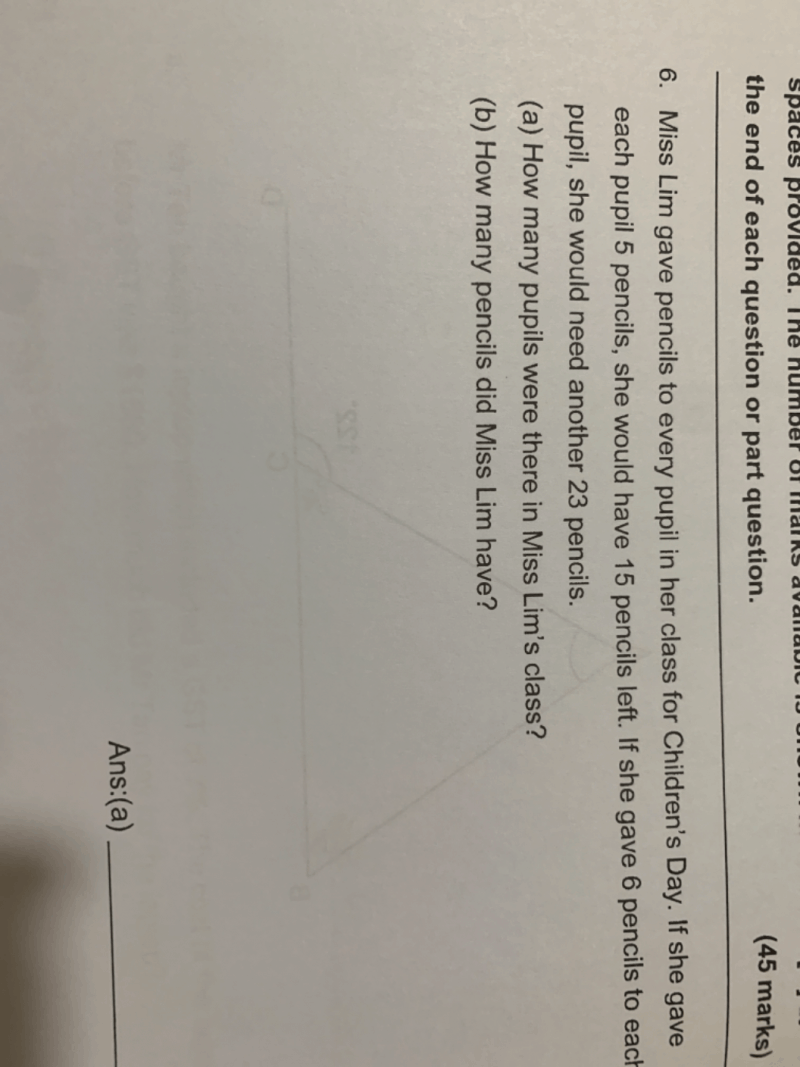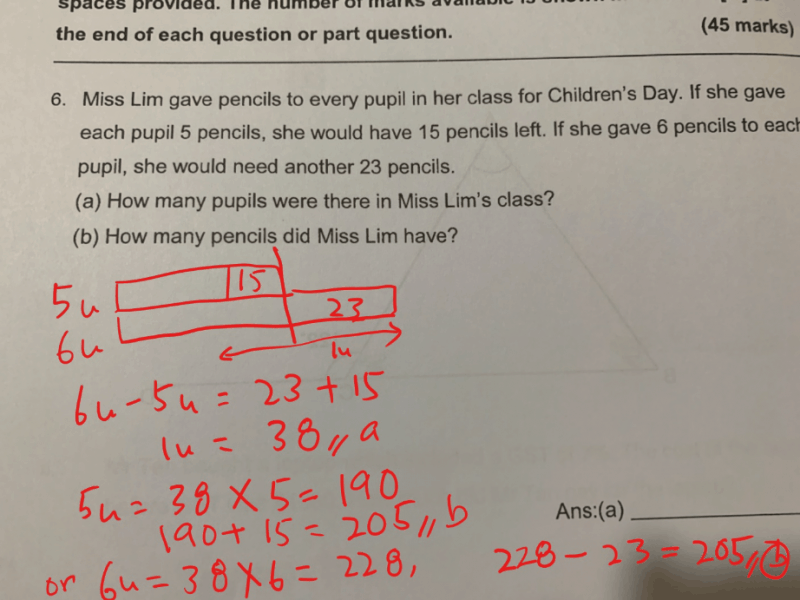 John Lim
mslimtuition
Shortage and excess 
23+15=38
6-5=1
38÷1=38 students
38×5+15=205 pencils
peterjohnee1
Your life is only really meaningful and complete when you know how to keep and nurture your dreams, recognize and believe in promises  cookie clicker full games for you.
Find Tuition/Enrichment Centres