P6 Mathematics Mon, 26/10/2020 3:47pm

STUCK ON HOMEWORK?
ASK FOR HELP FROM OUR KIASUPARENTS.COM COMMUNITY!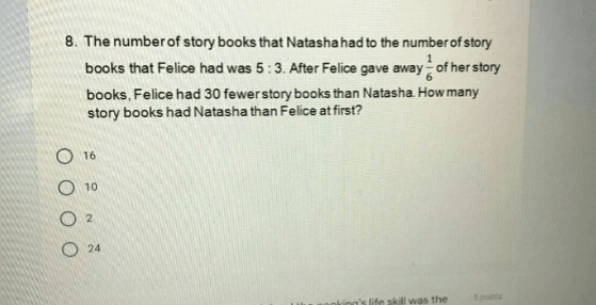 Hi…can anyone help me. Thanks advance.
Maths Hub
Show your appreciation to all those who answered your questions by liking their answers!  
Click on the "Accept Answer" link on the answer you liked most to acknowledge the answer.
Just post your questions here whenever in doubt. Have a great day!
mathlystep
Hi QiwQiw
If you are working on the P6 Top school papers, you may would like to refer to our website, which has full video solutions for the math papers. Hope it helps.
Find Tuition/Enrichment Centres