P5 Science Wed, 28/10/2020 6:26pm

STUCK ON HOMEWORK?
ASK FOR HELP FROM OUR KIASUPARENTS.COM COMMUNITY!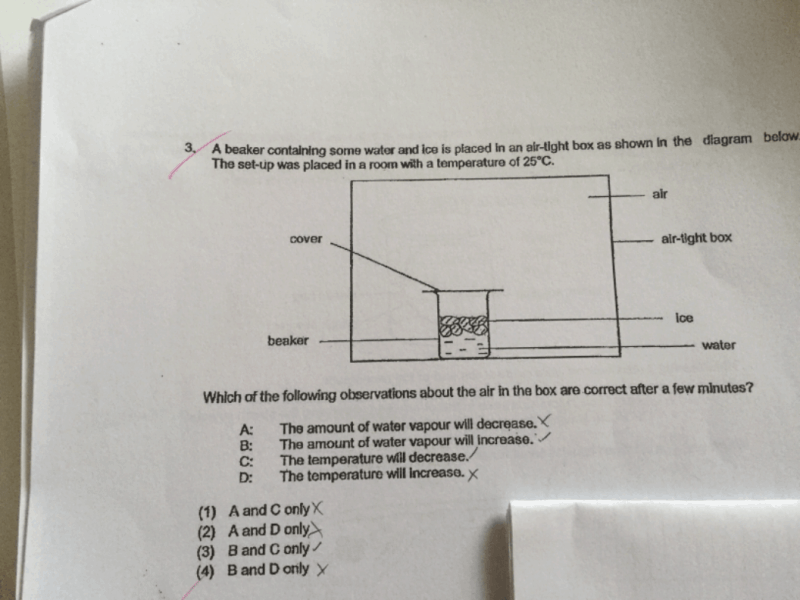 May I know what is the answer?
bbcxd
The answer should be (1)
Due to the ice in the beaker, the evaporation decreases and condensation increases causing reduction of water vapour.
The air inside the box loses heat to the ice causing the temperature drop.
Find Tuition/Enrichment Centres