S1 Mathematics Fri, 11/12/2020 11:44am

STUCK ON HOMEWORK?
ASK FOR HELP FROM OUR KIASUPARENTS.COM COMMUNITY!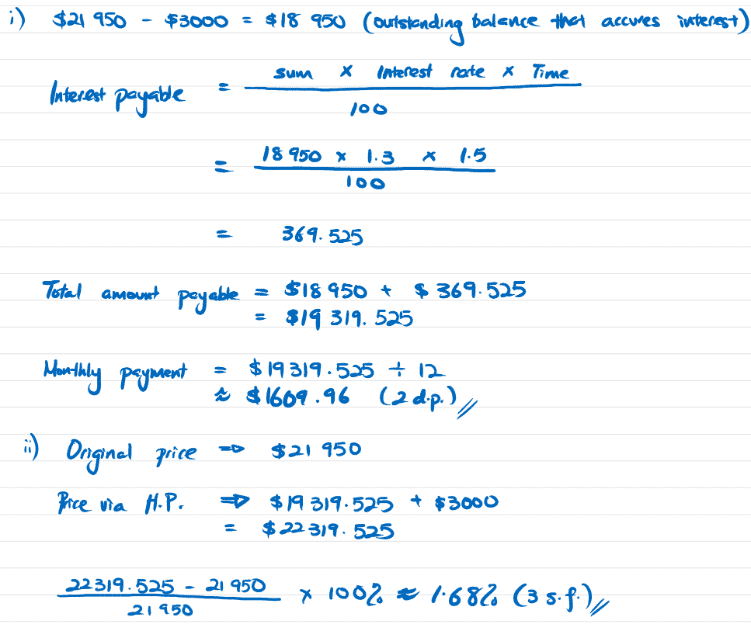 Adwin
Mazda12345
hello shouldn't the monthly payment be divided by 18 months instead of 12 months ?
Adwin
Ah yes. It should be 18 months (1.5 years). That was careless of me.
YvonneRGibson
Well, I also looking for the answer to this question, I search about it on google about didn't find any solution, If you find the solution of it then please let me know.  Due to lockdown, I am getting bored in my house so I am looking for the best online games and I found a casino fellow where I can get an answer why not find out more casino sites, here I can get amazing lots of casino sites. If you also want the best casino sites to play then please let me know. 
Find Tuition/Enrichment Centres