P6 Mathematics Fri, 29/01/2021 12:34pm

STUCK ON HOMEWORK?
ASK FOR HELP FROM OUR KIASUPARENTS.COM COMMUNITY!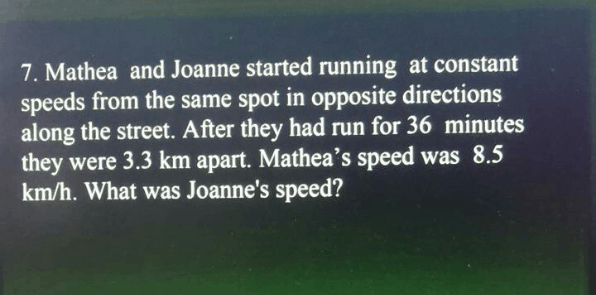 Hi..can anyone help me. Thanks advance.
Maths Hub
36 minutes = 0.6 hour
Distance covered by M
= 8.5 km/h x 0.6hour
= 5.1 km
5.1 km is more than 3.3 km stated in the question, 
you might have gotten the question wrongly.
Find Tuition/Enrichment Centres