S1 Mathematics Sat, 27/02/2021 7:46pm

STUCK ON HOMEWORK?
ASK FOR HELP FROM OUR KIASUPARENTS.COM COMMUNITY!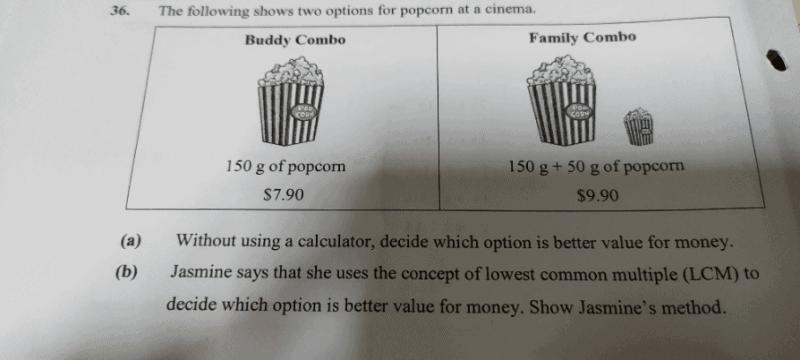 How do you do qns b ?

lameo125
LCM – 2 ways use either weight of popcorn or price. I assume no calculator hence using weight will be easier
LCM of 150g and 200g will be 600g.
150 * 4 = 600g
200g* 3 = 600g
7.90*4 = 31.60 which is more expensive than 9.90*3 hence option B more value for money
Find Tuition/Enrichment Centres