S2 Mathematics Wed, 02/06/2021 1:30pm

STUCK ON HOMEWORK?
ASK FOR HELP FROM OUR KIASUPARENTS.COM COMMUNITY!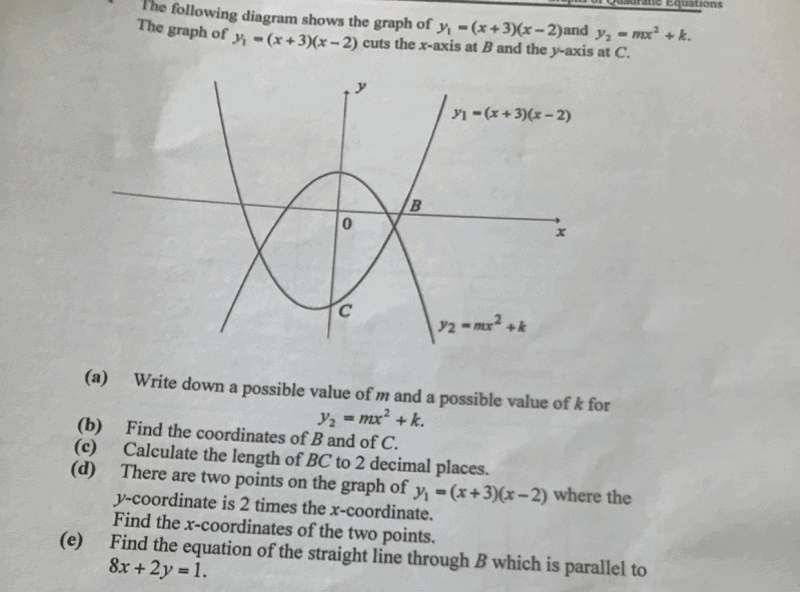 pls help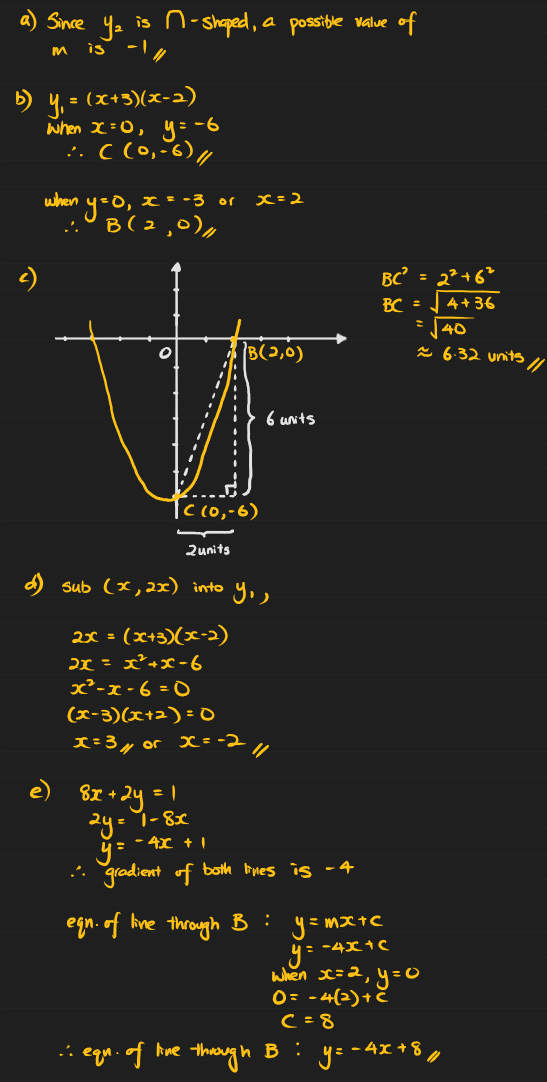 Adwin
Mazda12345
hi, how did you get m = -1 for part a) ? could it be m = -2 ? ty ☺️
Adwin
I suppose it could be any negative value. However, I picked -1 since the width of the y2 parabola seems to be about the same as the y1 parabola which has an x2 coefficient of +1. Any other value would make the parabola have different widths.
Also realised I forgot to give a possible value of k. Since the y2 parabola is above the x-axis, it means it has been moved up a few units. So k could be any positive value.
So for me, a possible value set of m and k could be -1 and 2 respectively. 
Mazda12345
Find Tuition/Enrichment Centres