S1 Mathematics Thu, 08/07/2021 7:11pm

STUCK ON HOMEWORK?
ASK FOR HELP FROM OUR KIASUPARENTS.COM COMMUNITY!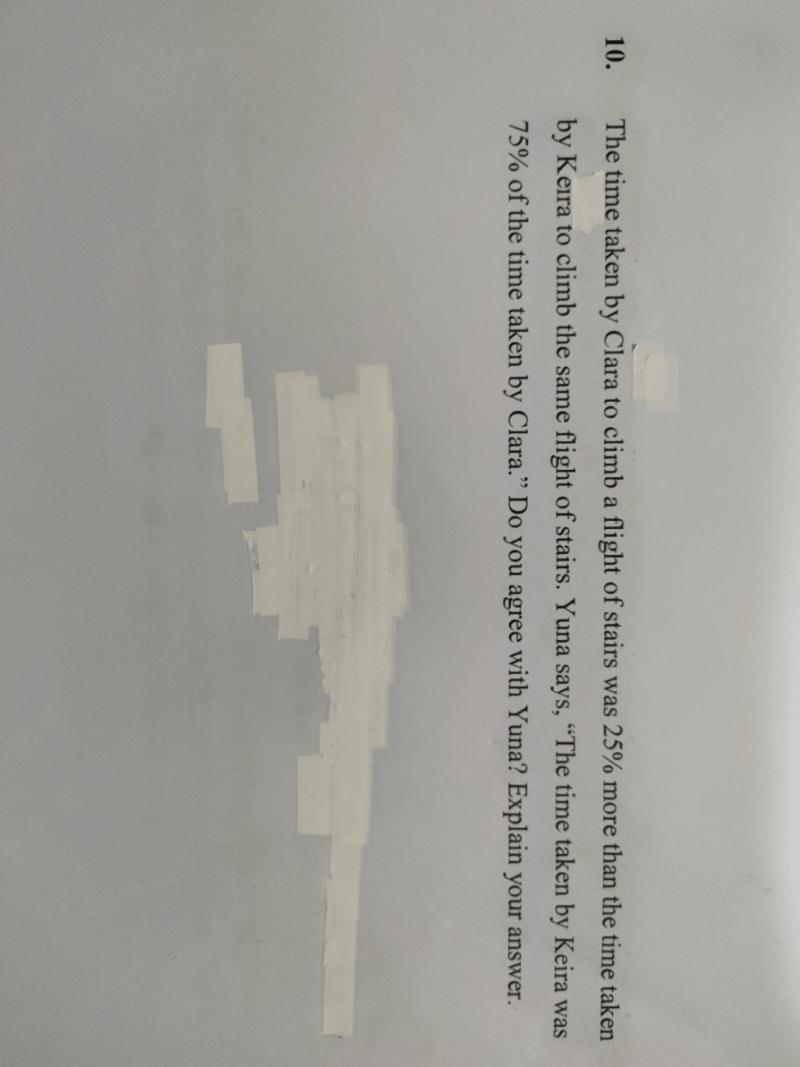 How 2 do help
horisono
Question: The time taken for Clara to climb a flight of stairs was 25% more than the time taken by Keira to climb the same flight of stairs. Yuna says, "The time taken by Keira was 75% of the time taken by Clara." Do you agree with Yuna? Explain your answer.
You should disagree with Yuna.
Explanation: The base of the 1st statement would be Keira. A base means that the particular thing is 100%. In this case, Keira would be 100% as the word 'more' comes before Keira but after Clara. That would indicate Clara is 125%. 
Misconception: Some people actually just minus / plus percentages just like that. It is wrong as you must first identify the base before adding/subtracting. 
Yeah I'm just a P6 student but I found the question easy for me, so I decided to help a little bit.
Find Tuition/Enrichment Centres