PSLE Mathematics Mon, 30/08/2021 2:23pm

STUCK ON HOMEWORK?
ASK FOR HELP FROM OUR KIASUPARENTS.COM COMMUNITY!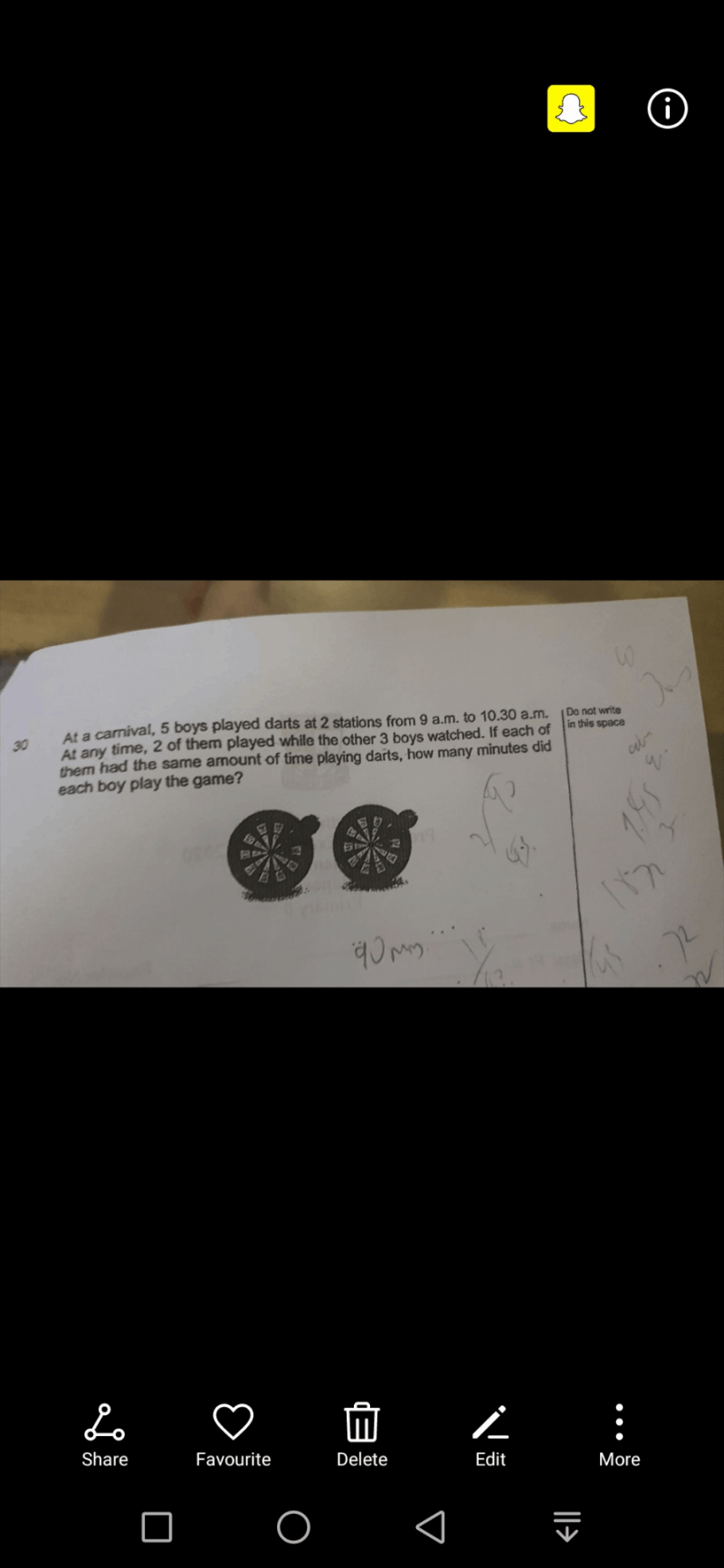 Anyone cam helo to solve this? Thank you
Adwin
Total duration is 1.5 hours.
However, since 2 boys are playing at every one time, this means that the total playing time is 3 hours or 180 minutes. In other words, all 5 boys will have a total of 180 minutes of playing time.
180 ÷ 5 = 36. Therefore, every boy will play 36 minutes.
Find Tuition/Enrichment Centres