P6 Mathematics Fri, 17/09/2021 9:50pm

STUCK ON HOMEWORK?
ASK FOR HELP FROM OUR KIASUPARENTS.COM COMMUNITY!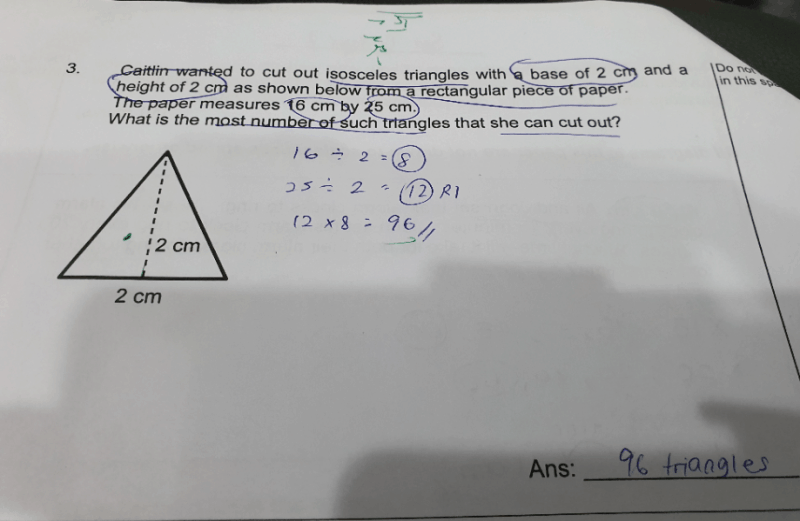 Is the working right ? 

Adwin
Remember that they are triangles, which means you can arrange them in such a way that one triangle upside down fits between two upright triangles. This means you can have double of 96, which is 192 triangles.
Find Tuition/Enrichment Centres