P5 Mathematics Wed, 06/10/2021 5:47pm

STUCK ON HOMEWORK?
ASK FOR HELP FROM OUR KIASUPARENTS.COM COMMUNITY!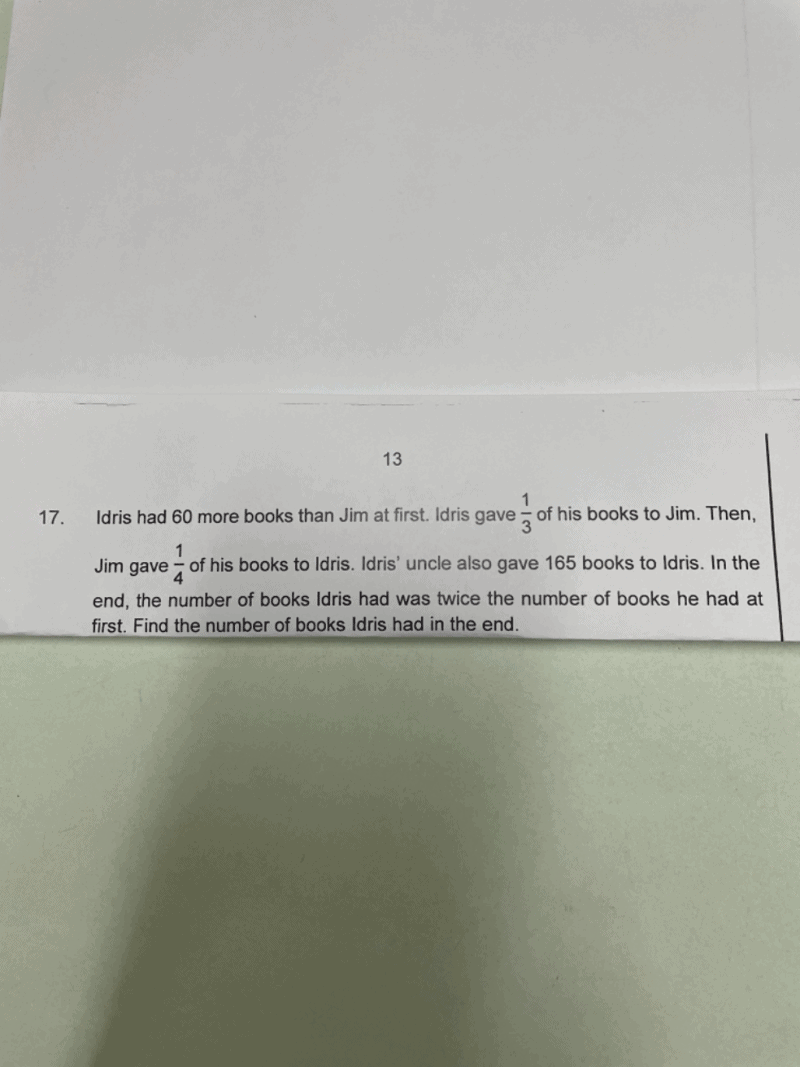 Please help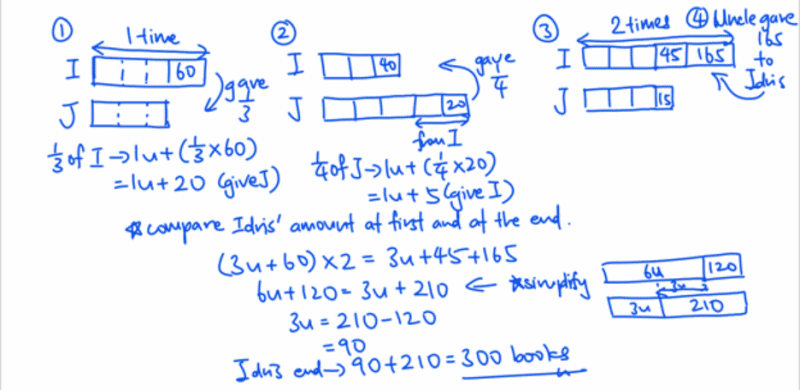 MissCarissaLim
This question requires student to break down the model into units and quantity before transferring them over to the other person.
For e.g. Idris gave 1/3 of his amount so we had to break down his unknown part into 3 units and 60, transferring 1u+20 to Jim.
You can continue to do the same for Jim when he transfers 1/4 of his new amount to Idris.
Let me know if you have difficulties understanding! Contact me at Miss Lim 98788368 (Math tutor)
More questions to ask? Post your Math questions in this telegram group:
https://t.me/thecosystudy for a faster response!
For parents – Follow this telegram group: https://t.me/sgprimathtutorials for more weekly Math tutorials sent in by parents all over Singapore!
Find Tuition/Enrichment Centres