S2 Mathematics Tue, 09/11/2021 11:14am

STUCK ON HOMEWORK?
ASK FOR HELP FROM OUR KIASUPARENTS.COM COMMUNITY!

I gave up and just brute force assuming p and q are factors of 18 and it is unsolvable?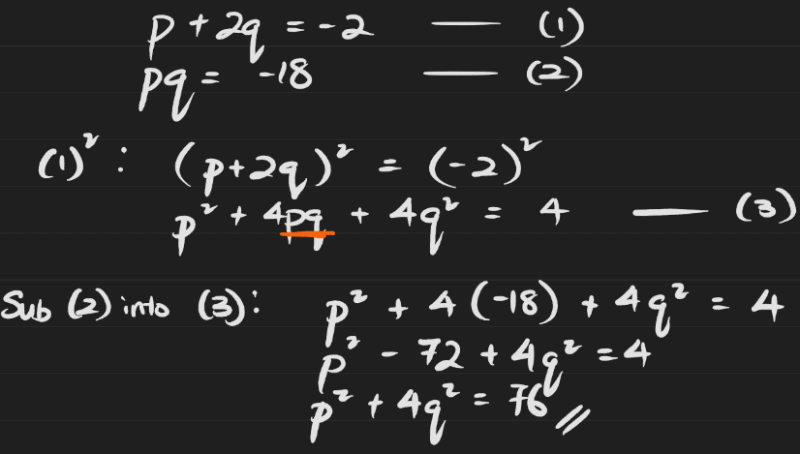 Adwin
ChiefKiasu
That's a beautiful solution!  Thanks.
Adwin
Thank you for policing the posts here at AskQ. It is so much cleaner now without the spam posts from advertisers. 
ChiefKiasu
And we thank you for being a great contributor to assist kids having to deal with difficult problems!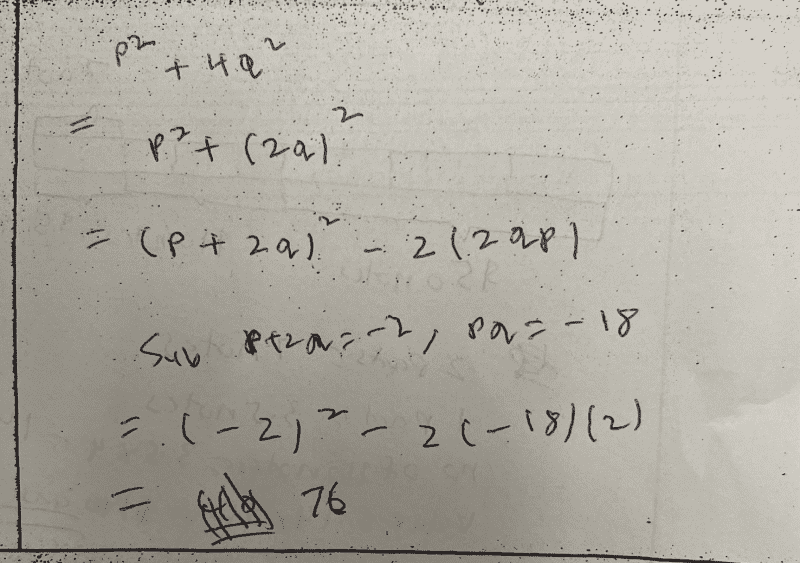 The Taskbar
Find Tuition/Enrichment Centres