Artz Grainé Studio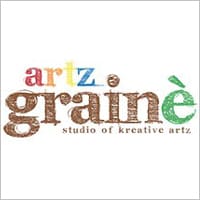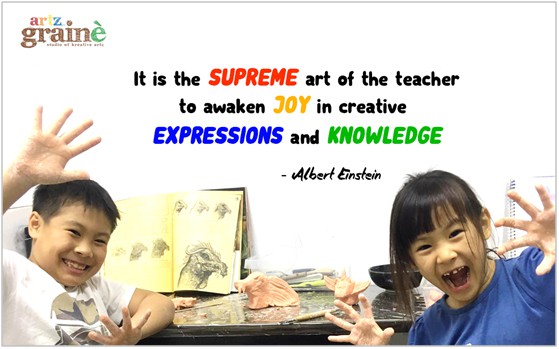 Art teachers here understood that, "It is the supreme art of the teacher to awaken joy in creative expression and knowledge."They strive to make art FUN for their students and unleash the Creativity. Foster a sense of agency in their students, by letting them take control of their learning and set their own pace.  Respect the originality of their students' works, building their confidence with words of affirmation to persevere in translating what they can imagine into great masterpieces.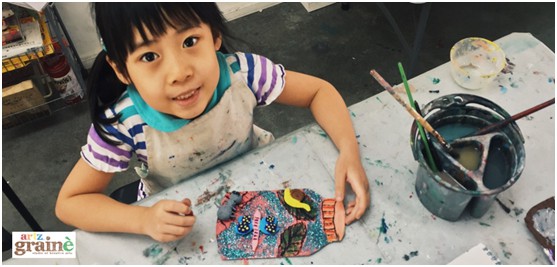 Artz Grainé Studio of Kreative Artz has served more than 500 students since 2009. The experienced team of teachers and planners are constantly working with art educational partners and preschools in Singapore. Equipped with the know-how on curating and delivering weekly art classes that focus on building life skills for children 3 years and above.  It is astounding that some of the students have been with Artz Grainé for as long as eight years. 
Listening to the needs of parents and students to design engaging and progressive art programmes are the key to Artz Grainé Studio's success.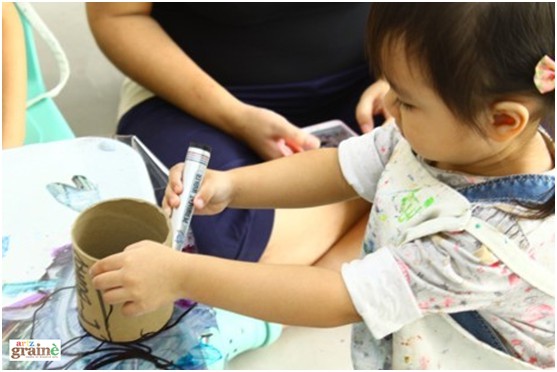 Art is vitally crucial for children at 3 to 4 years old to develop their tiny connections between the neurons in the brains called Synapses that help amplify a child's ability to learn new things, build memory and develop the powers of logic and reasoning. Parents could check out their signature Millet programme.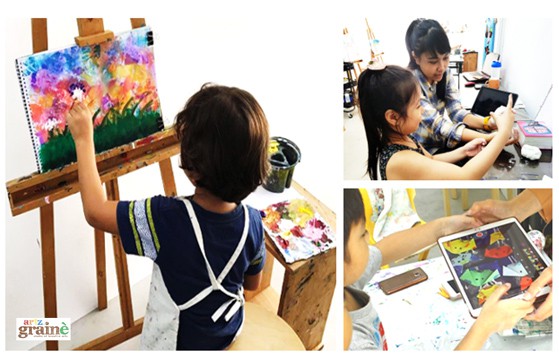 The best deal that many parents and children will find at Artz Grainé Studio is the Flint Corn programme for age 4 to 7 years old. It is a "3-in-1" programme that consists of 3D craft making like clay sculpture, essentials of drawing and painting, and digital animation all packed into one course fees.

What's more, Artz Grainé Studio has tied up with Reallusion Inc. – A 2D and 3D animation software and content developer headquartered in Silicon Valley. 2D Crazy Talk Animator is the world's easiest animation software that has been integrated into the Digital Rye class for 8 to 12 years old with Adobe Illustrator and Photoshop for children who are more digitally inclined.
For 8 to 12 years old, children begin experiencing creative and mental growth. They become more critical of their work, anxious and competitive of how their peers perform. Art becomes an avenue for them to relieve stress, build their aptitude and confidence in having the ability to create something on their own. 
The Rye programme provides exposure to fine art learning of more realistic drawing, painting and various mediums of expressions.  Students will be equipped with the right skills and techniques to achieve their individual artistic statements. They are briefed through art history, illustrating different ways of expressing the art form and incorporating their identity into their artworks.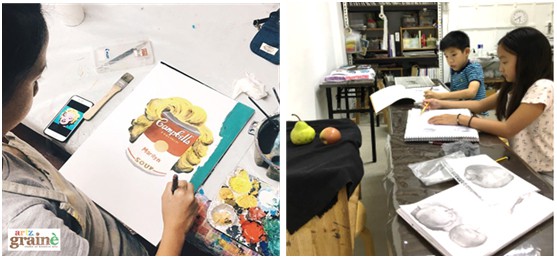 If your child has decided art is something of what they would like to pursue for their future by the age of 9, parents can consider placing them under the flagship Rye Portfolio programme where students are guided to hone their skills to create their portfolio for Direct School Admissions or SOTA. It is noted that students who undergone this programme holds a 95% success rate.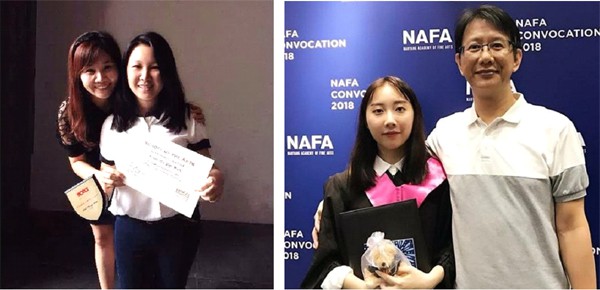 For teenagers above 13 to 18 years old who continues to choose to do art is considered their passion which will aid them in their emotional and mental.The Marquis programme bring students through a journalistic of various art practices to conceptualize their own art works.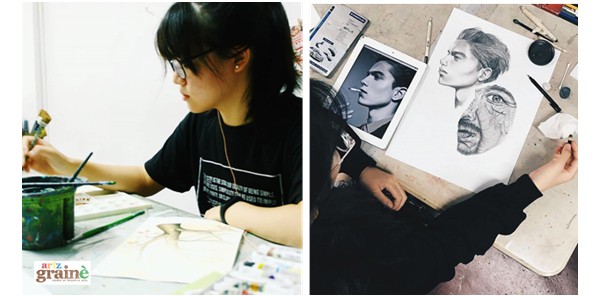 The Marquis portfolio programme are well suited for students that would like to enter creative tertiary courses like graphic designing, architecture, interior designing, product design, etc. 
Apart from the engaging classroom-based activities, Artz Grainé studio organizes annual art journey, competition and art exhibition to enrich students' learning journey.

Parents will receive children's progress through bi-annual progress report and e-bulletins. Upon completion of each programmes, students will be awarded with a certificate of achievement.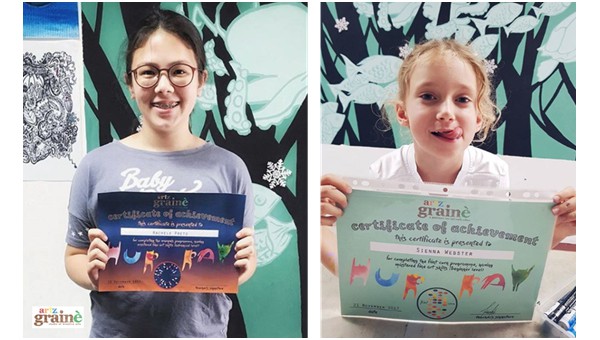 At Artz Grainé Studio, a child's age is not a yardstick that determines the appropriateness of the programme. They provide trial class for meet and greet before a child is being place in the right level of class.  
The small student-teacher ratio will guarantee greater attention and guidance to each child.
To serve the convenience of the parents, Artz Grainé Studio is located at an enrichment cove where parents could bring their child for art and other enrichment class of their choice within a day. It is also a relief for parents who have children attending different programmes at Artz Grainé Studio to know the classes are conducted concurrently however, depending on the availability.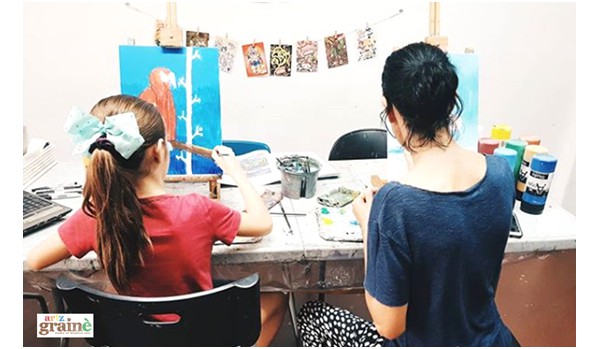 Parents could even consider a time for art jamming while waiting for their children to finish their art classes.
Read their testimonials and find out more about Artz Grainé Studio various art classes and holiday classes: https://www.artzgraine.com.sg
To celebrate Artz Grainé Studio's 10th anniversary in 2019, the following offer is extended specially to you: 
Please state, the quote KSP10 along with your choice of trial class, child's name, age and phone number to receive a trial at just $10.  Offer valid till 31 December 2019. 
Where: Blk 4 Queen's road #02-107 Singapore 260004,
              Farrer Rd MRT Exit B
Website: https://artzgraine.com.sg
Contact: 64757688
Find Tuition/Enrichment Centres