Aspen Learning Centre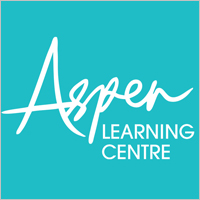 Aspen Learning Centre is named after a tree – the Aspen tree. This tree is no ordinary tree – the world largest living thing is an Aspen tree in the Wasatch Mountains of Utah and it has 41,000 trees growing out of one giant root stock.
On the surface, the massive colonies of Aspen trees may seem to be unrelated with each other. In actual fact, every tree is interlinked with one another and such connections are hidden and well-protected underground. This interlinked root system is the means of growth for the trees. From one single seedling, new trees will sprout from the root and eventually form an entire cohesive grove of trees. This uniqueness defines this amazing species.
At Aspen Learning Centre, we have undertaken the task of developing the educational equivalent of the Aspen root system. It consists of imparting of knowledge, sharing of values and shaping of character. This is the solid foundation that we envisage will enable all Aspenites to grow fast and succeed in their future endeavours.
Be part of the Aspen family and embark on a learning journey that is both fruitful and fun.
A Class Above – Channel News Asia:
Our Centres:
Aspen @ Bugis Village
229A, 231A/B Victoria Street Sngapore 188025
Tel: 6883 2338
Aspen @ Eastgate
46 East Coast Road Eastgate #06-02 Singapore 428766
Tel: 6345 4038
Facebook: www.facebook.com/aspenlc
Instagram: www.instagram.com/socialaspen
Find Tuition/Enrichment Centres