Aureus Academy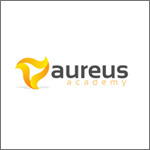 At Aureus Academy, our teachers are qualified, passionate and dedicated to the musical learning of each child. Our team of nearly 30 full-time teachers hold a combined 40 Bachelor's and Master's Degrees in music, music performance and music education. In addition to their qualifications, our teachers are specially selected and trained to work with young children to ensure that they develop a love and appreciation of music. Aureus Academy has always offered free trial lessons as we believe that this trial lesson allows parents the opportunity to gauge the chemistry between the budding musician and their new teacher.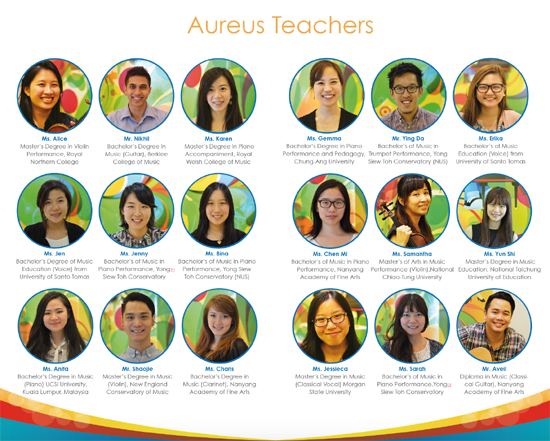 Making Musical Progress
At Aureus Academy, we believe the key to making musical progress lies in ensuring that each and every child loves their lessons. Because of this, our teachers design our lessons to engage each student in a way that suits their unique learning style. Whether our students are interested in learning an instrument for fun, a talent show, or looking for exam certification, Aureus Academy teachers tailor the lessons so they are specific to the learning goals of each student.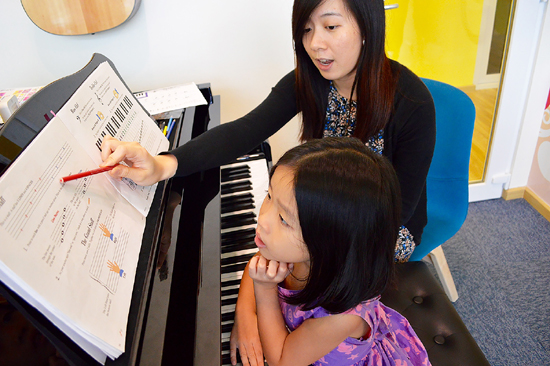 By communicating with parents either in person at each lesson, or via Student Handbooks, teachers make sure that students receive weekly structured practice routines to ensure that consistent progress is made. In addition to this, parents are welcome to sit inside our spacious studios to observe the lesson and participate in the weekly progress of their children.
Get in touch with us today at http://aureusacademy.com/contact/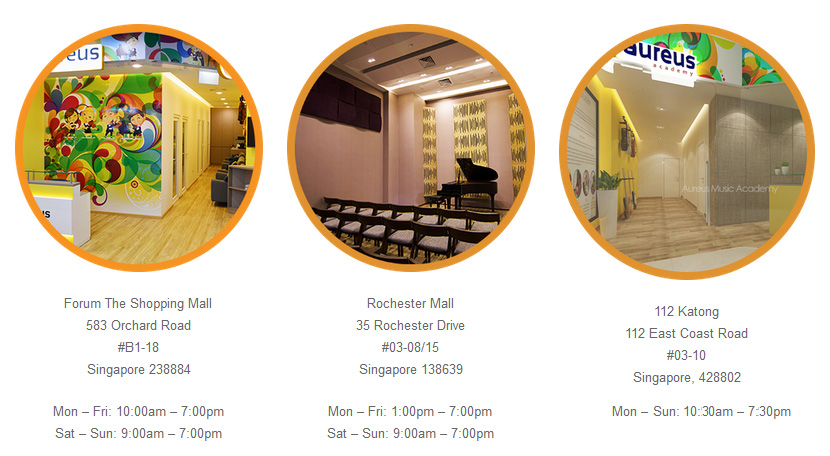 Find Tuition/Enrichment Centres