Beautyful Minds Education
Beautyful Minds Education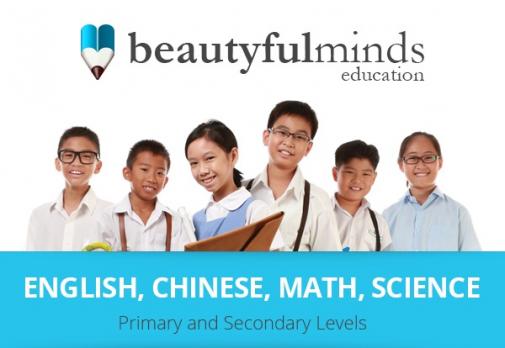 We at Beautyful Minds believe that every child has the potential to achieve greatness. With the correct tools and guidance, every student can uncover the potential to overcome any challenges in life, be it in examinations or otherwise.
The Danger of Examinations
Examination grades have always been used to judge students capabilities.
But many students with high potential fare badly in examinations due to a lack of understanding of the system – and worst of all, some are convinced they do not have any potential for success.
While the education system cannot be changed, what Beautyful Minds can do is to give these students the tools to excel in it. And doing well for examinations allows students to retain the confidence to take on any hurdles in life.
The Key to Distinctions
For any student to obtain good grades, he/she must have a consistent way to learn, revise and practice – and must have the motivation to do so.
But besides being consistent, the process must also be efficient in order for the student to cope with the vast amount of subjects he/she is required to take.
Revolutionary technologies help students succeed
We have carefully designed our system, backed by technology, to ensure all students learn, revise and practice using a database of Mind Maps, questions and solutions.
Locations
Parkway Parade
80 Marine Parade Road
Parkway Parade
#09-03
Singapore 449269
Newton
10 Winstedt Road
#01-05
Singapore 227977
Ang Mo Kio
Blk 728 Ang Mo Kio Ave 6
#01-4224
Singapore 560728
Tampines
5 Tampines Central 6 Telepark
#01-15 S(529482)
West Coast
154 West Coast Road
West Coast Plaza
#02-52 S(127371)