BrainFit Studio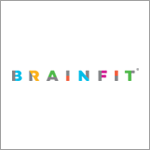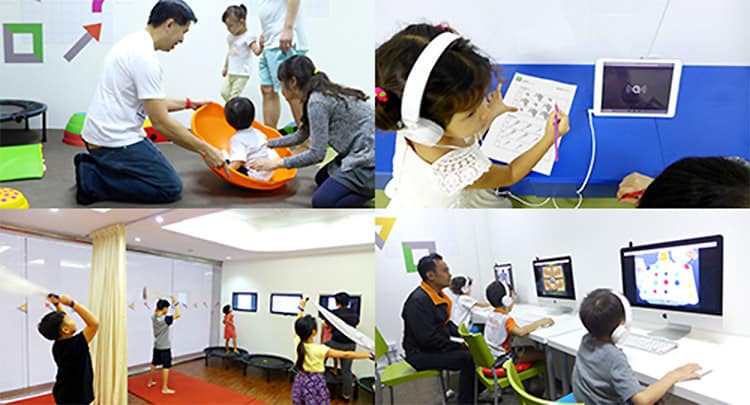 As a trusted brain fitness specialist since 2001, BrainFit® aims to transform lives by improving learning capabilities, boosting performance, shaping behaviours and increasing intelligence through high-quality, evidence-based neuroscientific cognitive training programmes and curriculum; for both our enrichment and preschool entities, respectively.
(1) Enrichment Programmes
– BrainFit® Baby (9-36mths; infants and toddlers)
– BrainFit® Junior (3-6yrs; nursery and kindergarten preschoolers)
– BrainFit® Scholar (7-20yrs; primary, secondary and tertiary students)
– BrainFit® Executive (21-49yrs; working adults)
– BrainFit® Prime (50yrs+; seniors)
BrainFit® Studio's unique whole-brain methodology accelerates performance in all 5 "brain pillars" of Sensory-Motor, Vision, Auditory, Attention-Memory and Emotional Processing. Gains are achieved through 3 proven methods that drive brain-change, namely, adapted physical training, personalized cognitive training and emotional coaching. Our ultimate goal is to see an acceleration and strengthening of the key abilities that determine one's learning and performance successes.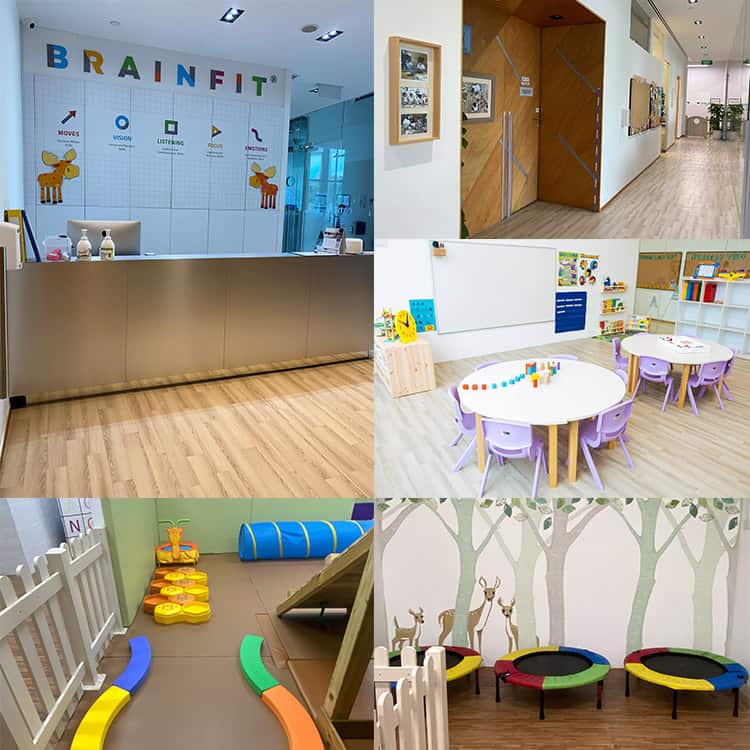 (2) Preschool
– Playgroup (18mths-2yrs)
– Nursery (3-4yrs)
– Kindergarten (5-6yrs)
BrainFit® School House is an ECDA-registered preschool that uses a proven, science-based approach that includes programmes developed and validated by research from Harvard, Stanford and MIT universities. We aim to maximize your children's brain growth during their vital growing years and ultimately, prepare them for life's future lessons. Every detail from classroom set-up, time-table, curriculum themes and lesson delivery is carefully considered, then selected and lovingly applied.
Location
BrainFit Singapore (Studio and School House)
Hiap Hoe Building @ Zhong Shan Park
18 Ah Hood Road (off Balestier Road) #04-51, Singapore 329983
Tel – 6737 3511 / 9298 7740 /

[email protected]

/ www.brainfit.com.sg
Testimonials
See what our parents say: https://brainfit.com.sg/video-testimonials/
"In September Christien started on SMART Listening, after a cognitive assessment at BrainFit showed this to be his weakest area," … "The greatest change he experienced was the huge boost in his exam performance."
Denise Koh, mother of 11 year old Christien Koh.
"In her class, she is now usually the first one to put up her hand to answer questions when other children are still thinking about the answer."
Jess Chan, mother of 9 year-old Fidelia.
"Tremendous improvement in reading; he went from 50-page story to a 200-page story book!"
Parent of a 7 year-old boy, after 6 weeks of brain training.
"BrainFit Studio helped me to improve my comprehension and English. It also made me more matured, smart, independent, responsible, and successful. By the way, it also cheered me up when I felt sick and very miserable after school!"
11 year-old girl, after 6 weeks of brain training.
"I won't think of the change as physical, but it really improves response time. And you know what? It means more time to react to changes without being oblivious to the fact that changes, whether physical or mental, are happening around you. Not just response, but comprehension, too. Keeps me more alert, something even java can't bring to me. Kudos!"
14 year-old boy, after 6 weeks of brain training.
"He speaks very clearly now. His English is better than mine now! It's good to see my son change."
Parent of an 8 year-old boy, after 8 weeks of brain training.