Bright Tutor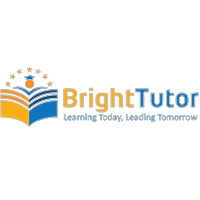 With years of experience in the home tuition industry, we fully understand the common problems parents face such as the hassle of tedious process of looking for a home tutor. To provide an excellent platform for great user experience, our operations and business system is designed in a way where it requires minimal efforts from clients. Our team of coordinators are equipped with years of experience and have handled many cases of different requirements.
As the leading home tuition agency in Singapore, we help parents & students to find tutors for completely free.
At Bright Tutor Singapore, we aim to enhance students' learning experience by providing them with the most qualified home tutor in Singapore to suit their academic needs and goals. We do not just want the students to achieve academic excellence, but also engage with our home tutors and build up a genuine interest in the subjects. We provide home tutors in any parts of Singapore for any subjects and levels.
Our network of home tutors is regularly maintained to ensure we only match high quality tutors to our students. Contact us today @ +65 9058 3085 !
Find Tuition/Enrichment Centres