Cambridge Pre-school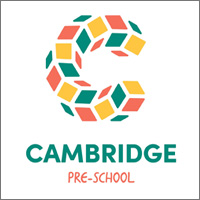 At Cambridge Pre-school, we recognise the need to envisage the future world that your child will live and work in. We would not know what specific skills would be needed for future jobs that do not exist in this day and age, but we can prepare your child by equipping him/her with uniquely human skills that are not easily replaceable by robots, such as the ability to innovate, problem-solve and think creatively and critically. Our Award-winning curriculum exposes your child to iSTEAM (Innovation, Science, Technology, Engineering, Arts and Mathematics) and has been designed to develop these essential future skills in fun and age-appropriate ways to prepare him/her for future success. iSTEAM embraces the philosophy of "thinking with hands" and consists of hands-on inquiry and open-ended exploration of interesting topics which will prepare your child for the future.
Our Strengths

#1 Cultivate Future Skills through iSTEAM
For the toddlers to Nursery 2, iSTEAM is embedded into everyday experiences through developmentally appropriate hands-on activities that are concrete and related to the world around them. By tapping on your child's innate curiosity and sense of wonder about the world, your child will be given opportunities to explore, inquire, learn and innovate in little ways. This will set the foundation for progression into the iSTEAM curriculum at Kindergarten 1 and 2 levels. By the time your child enters Kindergarten 1, your child would be ready to take on bigger projects that require higher cognitive skills. Our iSTEAM curriculum will enable your child to investigate, innovate, make comparisons and predictions, test out ideas and share discoveries with their peers.

#2 Develop Academic Skills
Our English, Chinese and Literacy curriculum goes beyond teaching children how to read and write. Our literacy-rich environment provides children with experiences to integrate listening, speaking, reading and writing into their everyday activities. Children have many opportunities to enjoy books, build vocabulary, articulate their thoughts in front of an audience, and practise creative writing. These additional skills build up your child's confidence and enable your child to be lifelong readers, writers and communicators.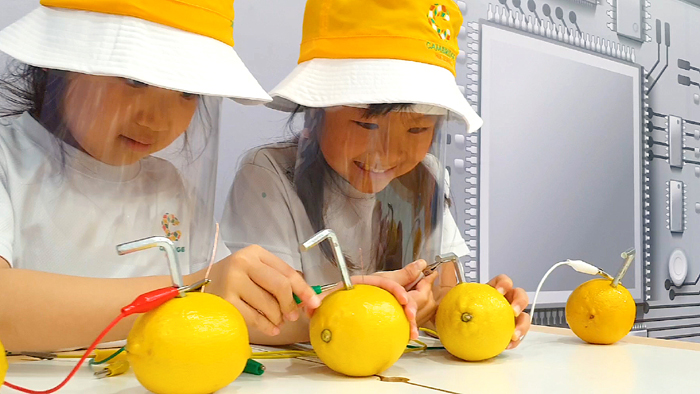 #3 Nurture Unique Talents through MI
We believe that each child is unique with different talents. Some children are good with language, others with numbers, music or art. There are also children who are good with people skills. In this competitive world, we nurture your child's unique talents to give him or her, a competitive edge, especially in the future world. Besides, knowing that he or she is good at something is a great confidence booster and being confident will benefit other areas of life.
Centre Details
Cambridge @ Artra Alexandra
12 Alexandra View
#02-01 Artra
Singapore 158736
Tel: +65 6592 5168
Email: artra@cambridge.school
Cambridge @ Dairy Farm
1 Jalan Suasa
Singapore 678493
Tel: +65 6766 8208
Email: dairyfarm@cambridge.school
Cambridge @ Fernvale
409A Fernvale Road #01-46
Singapore 791409
Tel: +65 9731 6403
Email: Fernvale@cambridge.school
(Infant Care Available)
Cambridge @ Kingsford Waterbay
Kingsford Waterbay 50 Upper Serangoon View
#01-01 Singapore 533893
Tel: +65 6904 3961
Email: kingsford@cambridge.school
(Infant Care Available)
Cambridge @ Macpherson
50 MacPherson Road
Amazana #01-01
Singapore 348471
Tel: +65 6741 1508
Email: macpherson@cambridge.school
(Infant Care Available)
Cambridge @ Robertson
11 Unity Street Robertson Walk
#02-01 Singapore 237995
Tel: +65 6737 9139 / +65 6735 9426
Email: Robertson@cambridge.school
(Japanese Curriculum & Teachers Available)
Cambridge @ Sengkang
50 Sengkang East Way
Singapore 548601
Tel: +65 6315 3183
Email: Sengkang@cambridge.school
Cambridge @ Serangoon Gardens
22 Kensington Park Road
Serangoon Gardens Country Club
Singapore 557271
Tel: +65 6282 8455
Email: Serangoon@cambridge.school
Cambridge @ Yio Chu Kang
1 Tamarind Road
Singapore 806011
Tel: +65 6481 6252
Email: yck@cambridge.school
Find Tuition/Enrichment Centres