Coach Zam, Confidence & Communication Skills Coach
Coach Zam, Confidence & Communication Skills Coach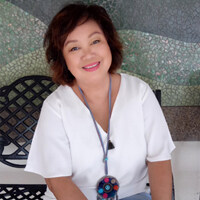 Turbo-charge your confidence & communication skills with Champion Toastmaster
(SE Asian Champion & TWICE Singapore Champion) COACH ZAM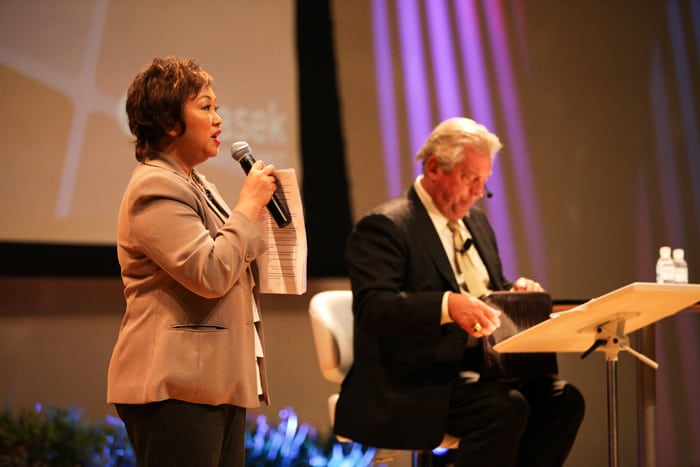 Coach Zam offers coaching and training for upper primary, secondary school, ITE and poly students in these areas: 
Presentation / Communication skills
Master of Ceremonies (MC) training
Competition preparation
Interview skills for school / poly admission
Stress / anxiety management for students (any level) using Hypnotherapy
Coach Zam has over 17 years of teaching in Nanyang Polytechnic, Republic Polytechnic, Singapore Polytechnic and Temasek Polytechnic. Coach Zam won the Toastmasters International contest at the Singapore (national) level TWICE and was also Champion at the SE Asian level.
She has an international background in training and teaching, which includes training foreign dignitaries from Indo-China, in addition to her vast experience as a polytechnic Lecturer and Manager. She has also held senior leadership positions in schools in Singapore, Shanghai and Jakarta.
Coach Zam is also a certified Clinical Hypnotherapist. Using her multiple skills as Coach, champion public speaker, Educator, and her unique training in Hypnotherapy, she enjoys empowering participants and helping them make a positive change in their lives.
Why Choose Coach Zam – Get Coached By A Champion!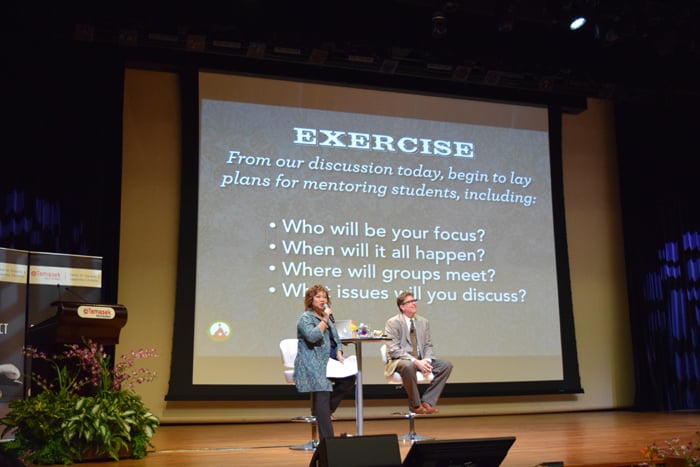 A Champion Toastmaster (public speaker), Coach Zam has vast experience as a Master of Ceremonies (MC), and has hosted forums by international speakers such as leadership guru John Maxwell.
This multi-passionate Coach has facilitated workshops in life skills and public speaking for thousands of students (both secondary & polytechnic) for more than 17 years. She draws on her vast experience gained from various industries – from education / teaching to broadcasting and PR – to deliver fun and impactful workshops, team sessions and learning events.
CONFIDENCE OPENS DOORS.
INTERVIEW WITH COACH ZAM 
In this interview, Coach Zam explains how saving only about $2 a day for a year can transform your child's life. 

Q: You recently left your full-time job at Temasek Polytechnic (TP). Why did you leave a high-level position to do full-time training?

I have always been a multi-passionate Educator. I have had a multi-faceted and fulfilling career in several different industries, in different countries, and in management and academic leadership positions. But teaching has always been my first love.
The time is right for me to now focus full-time on my first passion. I have personally trained and seen many students transform once they discover their confidence. It is truly delightful to work with young people and see them blossom. Often, the students themselves are stunned when they realise what they can do, once they overcome their shyness and discover their 'new self'!
It's such an exciting time to be a Coach helping young people today!
Q: Why do you say that it takes only about $2 a day to transform a student's life?
Well, think about it. How much do you pay for a plate of chicken rice? $4, maybe even $5 – $6?
The truth is, for less than that, you could buy A LOT MORE than just chicken rice! For only about $2 a day, you can enroll your child in a good confidence-building programe, turbo-charge your child's confidence, and transform her life – because confidence opens doors!
 A confidence boost from a young age means your child will have:
a feeling of great empowerment
the courage to say 'Yes!' to leadership positions – first in school, then at work
better skills to handle setbacks and crisis situations
the confidence to walk calmly towards fear
You can spend the same amount of money on a new handphone. Or you can kick-start your child's success journey and get her on the fast track to a better future. The choice is up to you!
Q: Why are you so passionate about coaching and training teens?
Do you know what it feels like to change a young person's life? To help them see themselves in a whole new way?
When I watch a young person grow and come out of his shell, it's just amazing.
That's why I created my special programmes that are aimed at boosting confidence.  Because confidence opens doors to better things in life!
I speak from experience – I used to be shy but my Toastmasters experience completely changed my life.
Q: You won the Toastmasters International contest at the Singapore (national) level twice. You were also Champion at the SE Asian level. Why did you not start training students immediately back then?
I did!
I was lecturing at Nanyang Polytechnic then, and after winning the contests, my boss asked me to use my skills as a Toastmaster to train secondary school students in various life skills. I had so much fun!
Truly, winning the contests turbo-charged my confidence and opened many interesting doors for me. I seized all the exciting career opportunities that came my way, and had no reason to give up my wonderful career then!
Q: So you have taught in Nanyang Polytechnic, Temasek Polytechnic, Republic Polytechnic, and Singapore Polytechnic. You've held twelve positions / jobs throughout your career. Why so many jobs?
As an Educator, I believe I have to remain relevant and so I must be constantly learning all the time – I have to be a good role model for my students. 
So I never say no to opportunities that expand the mind and enrich my life. For example, I was one of the pioneers who set up Republic Poly. I also took up a teaching and Head of English Department position in Shanghai because I wanted to be in China, and experience for myself the phenomenon that is China.
Money cannot buy such life-changing experiences.
Q: You are also a certified Hypnotherapist. Tell us more – how will this benefit the students you train?  
Parents want their children to shine and succeed. My goal is to make your children's success journey a lot more fun and a lot easier. 
I will say this again – confidence opens doors that lead to future success.
Using the principles of Hypnotherapy, I teach my students tips to quickly be confident in any situation.
There's nothing mysterious about it. It simply means you become very relaxed yet very focused , and concentrate on your goal. It's like being absorbed while watching a movie or listening to music.
There are so many ways students can benefit from Hypnotherapy – it helps them confront fear, gets rid of negative thoughts, and improve their mental health.
Imagine what it can do for your child!
---
COACH ZAM'S BIO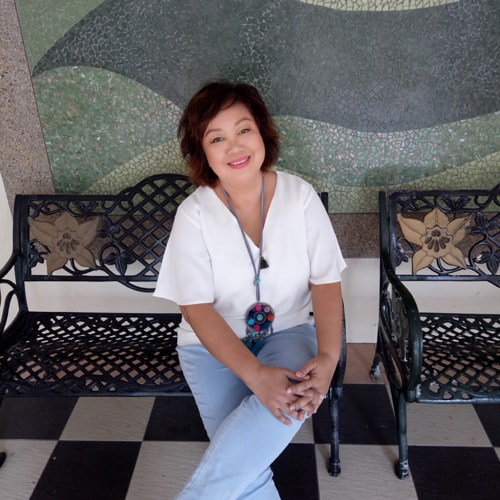 Champion, Pan South East Asia Toastmasters Speech Contest
Champion, National Toastmasters Speech Contest (2 years)
Champion, National Humorous Speech Contest
Certified Clinical Hypnotherapist, American Council of Hypnotist Examiners
Deputy Director / Centre For Culture & Communication
Deputy Director / Corporate Communications
Republic Polytechnic
Manager / Outreach & Publicity
Domain Lead / Business Development
Senior Lecturer
Temasek Polytechnic
Department Head (English)
Shanghai Singapore International School
Department Head (English)
Bina Bangsa Secondary School / Jakarta, Indonesia
Education Manager (PR & Training)
Estee Lauder Cosmetics
To find out more about how Coach Zam can help your child, contact her at bestcoachzam@gmail.com.
Find Tuition/Enrichment Centres