Coding Lab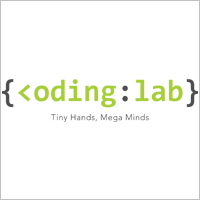 About Us
Founded by an MIT Alumnus who worked in Silicon Valley, Coding Lab's award-winning curriculum seeks to instil a passion for coding in each and every one of our students. Since our establishment in 2015, we are proud to have nurtured thousands of students and uncovered the coder within them.
Through our specially curated classes from ages 5 to 18, we give each and every student an opportunity to shine. With a strong emphasis on inquiry-based learning and the application of key mathematical concepts from PSLE, 'O' and 'A' Levels, we have spread the joy of coding to thousands of students globally in Singapore, Australia, Japan and Malaysia.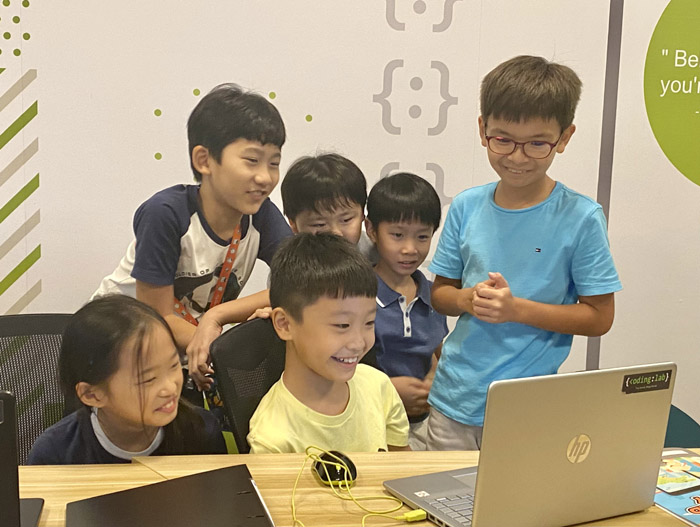 Why Choose Coding Lab
#1. Award-Winning Curriculum
Designed by a global team of industry experts, our structured curriculum has won the following awards: 
Voted 4-Time Best Coding Curriculum (Parents' World Magazine)

Awarded Best Coding Curriculum (Singapore's Child)
Voted Best Coding Programme (Young Parents' Magazine)
Awarded School of The Year, Computer Science (Little Magazine)
Awarded Silver for Best Enrichment Classes (HoneyKids Asia) 
Our students have competed on the international stages of USA's MIT App Inventor Global Summit (2nd, 3rd Prize and Best Poster Award) and Japan's Microsoft Minecraft Cup (Best Coding Award (2019)). Locally, our students have obtained medals in the National Olympiad in Informatics, National Hackathons, and have entered the school of their choice via the Direct School Admissions (DSA) exercise. Read more about our students' achievements here.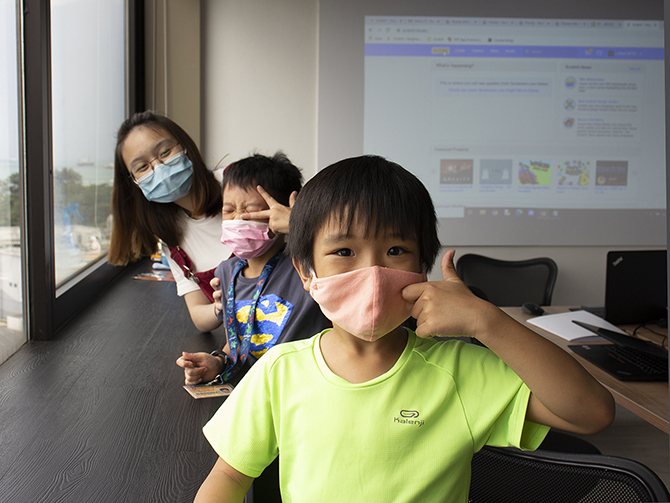 #2. High-Quality Teaching
We believe in Nurturing Future Leaders in Technology. Our instructors hail from Top Universities globally, such as MIT, Carnegie Mellon and NUS. They are carefully picked for both their technological expertise and passion for teaching, then trained to impart their knowledge to students in the signature Coding Lab ® way that is easy and clear to understand.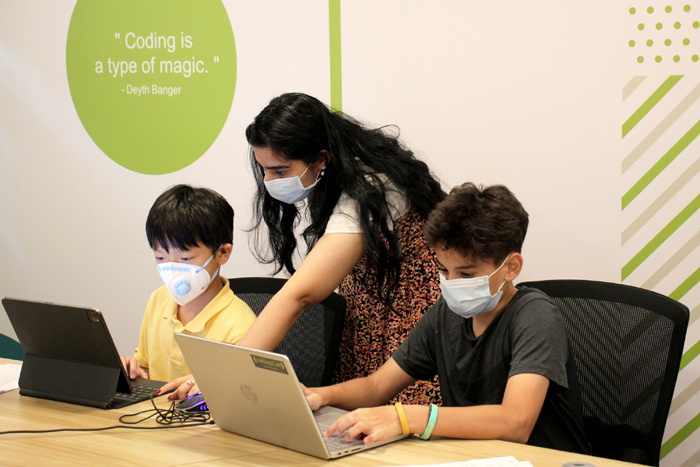 #3. Hands-On, Results-Driven Classes
We keep our class sizes small for maximum student-teacher interaction. All equipment is provided, including hardware such as robotics and circuits. Your child will create games, apps and programs that they can proudly call their own at the end of our classes.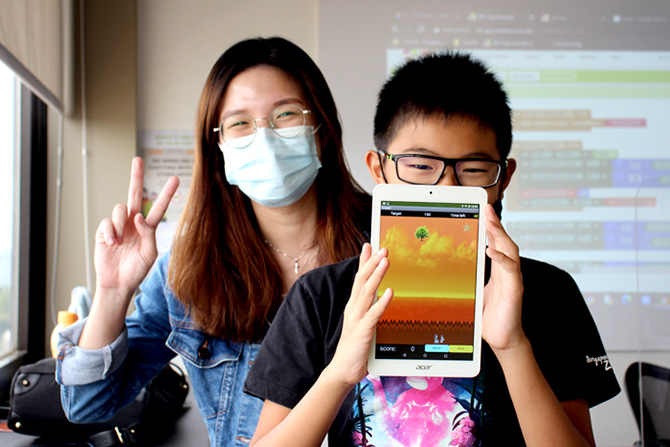 Testimonials
"2nd time Isaac has attended coding camp. Seems to really enjoy it and able to discuss what he had learnt in class with me. Well run programme." 
– Parent of Isaac
Junior Coders Programme (Ages 5-6)

"Carys really loves her coding class and looks forward to coming every week. We're encouraged by her enthusiasm and the progress she is making."
– Parent of Carys
Scratch 1 (Ages 7-9)

"Zac enjoyed the programme very much. He came home excitedly to show me projects created during the lessons. He's already requesting to join the next programme. Teacher also shares over email /whatssap about progress and areas the kids can improve on."
– Parent of Zachary
App Inventor 1+2 (Ages 10-12)

"Good pace covering the necessary topics with examples, and thereafter 1-2 exercises to be completed during coursework to ensure basic understanding. The kids are then allowed to practise more on their own and come back if clarifications are required 👍"
– Parent of Ayken
Python 1 (Ages 13-18)
 

Branches
9 King Albert Park (KAP Mall) #02-21, #02-19 and #02-05, Singapore 598332 

80 Marine Parade Road, Parkway Parade, #10-06, Singapore 449269

Online
Find Tuition/Enrichment Centres