Dulwich College (Singapore)
Dulwich College (Singapore)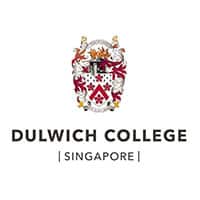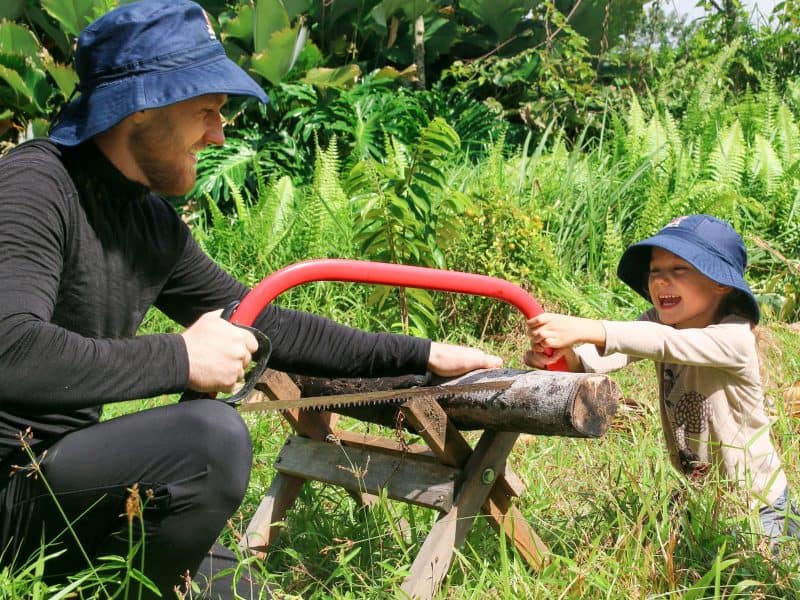 Dulwich College (Singapore) opened its state-of-the-art campus in August 2014 and has since established a strong reputation. The College is an international school with a British independent school ethos which draws upon 400 years of excellence, innovation, tradition and values and is proud to welcome over 50 nationalities. It is a co-educational day school, catering for students aged 2 to 18 in classes from Toddler to Year 13.  
Dulwich College Kindergarten School (DUCKS) is a dual language environment (English and Mandarin) where every class is taught by at least one native English-speaking teacher and one native Mandarin-speaking teacher. Children are fully immersed in both languages all day and the aim is for them to be confident and competent in both languages. Acquiring proficiency in more than one language broadens children's horizons, promoting endless possibilities for social and emotional growth, alongside academic development. As well as being immersed in a dual language environment, DUCKS children also have daily Mandarin lessons.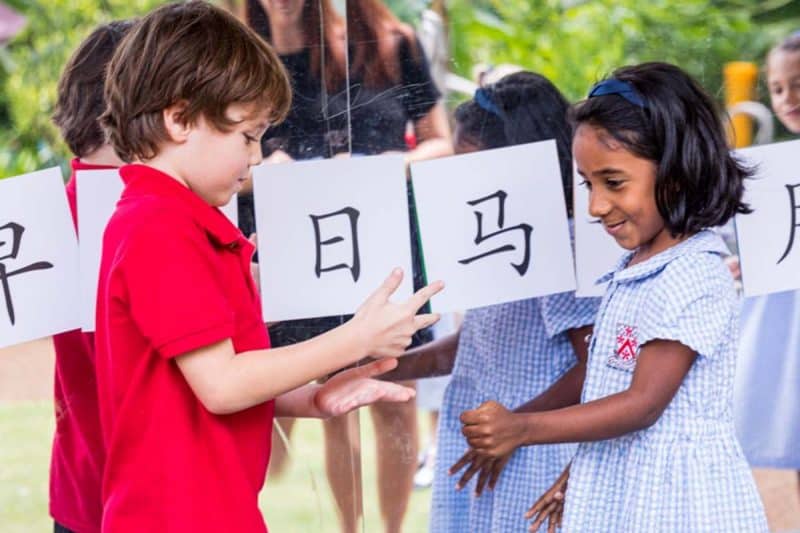 In DUCKS a balance is struck between student self-guided explorations and explicit teaching of core competencies, particularly in reading, writing, phonics, maths and Mandarin, ensuring that children are able to meet developmental milestones and achieve their academic potential. Teachers extend and challenge students in areas of strength and interest. This might involve additional maths for children who demonstrate advanced knowledge and understanding of numbers or enabling children to lead a lesson on a subject they have particular knowledge in. There is also a variety of leadership positions open to DUCKS children including Student Council, House Captains, Ecowarriors and Techsperts. This allows each child to follow their own personalized pathway within a range of curriculum areas. Dulwich believes that all children should have the opportunity to meet their potential and perform highly in areas in which they have particular talents and skills.
Specialist teachers are a particular highlight of the Early Years Programme at Dulwich. All DUCKS children have weekly swimming lessons using the school's three pools, and from the age of 5 years old, the children have specialist PE, music and choir lessons. The children also have weekly specialist library lessons in a beautiful dedicated Early Years library and plenty of opportunities for drama, with all children performing in the 740-seat professional theatre regularly. The DUCKS specialist teacher programme allows children who have particular talents to excel and meet their own potential in specific areas of the curriculum like music, sport, drama and art.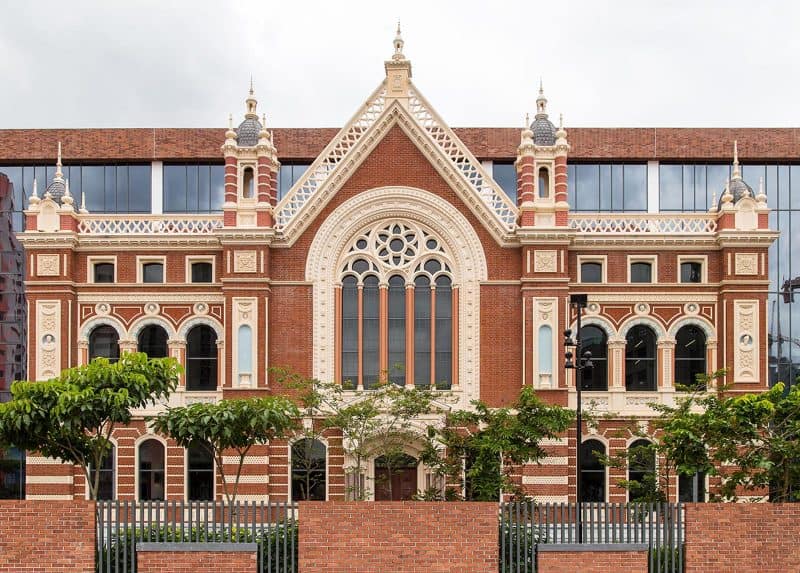 The College's holistic education is complemented by rewarding co-curricular programmes. Students are encouraged to participate in sporting competitions and every child from the age of seven is taught a musical instrument. Drama and opportunities for public speaking feature heavily from an early age with students using the 742-seat Alleyn Theatre daily for assemblies, performances and more.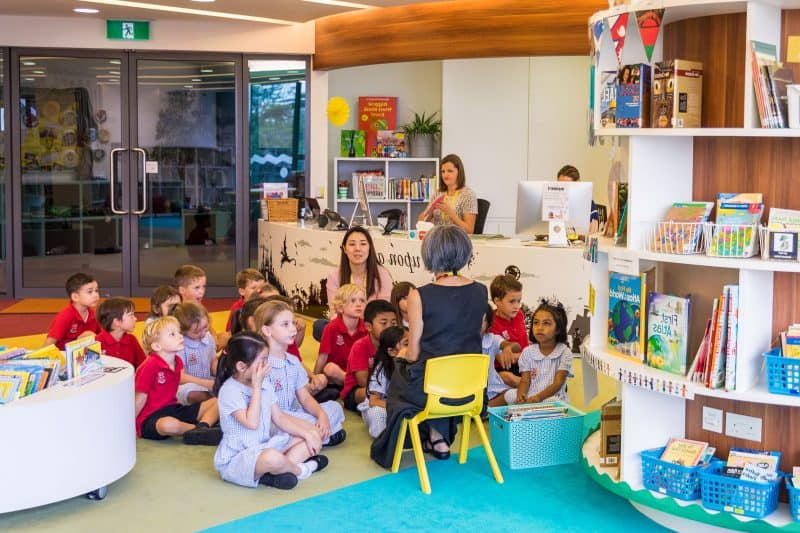 The College is academically selective and follows an enhanced version of the National Curriculum of England, adapted for the needs of our international student body. Students follow the IGSCE curriculum in Years 9, 10 and 11 and the IB Diploma Programme in Years 12 and 13. Continuing the tradition of excellence started by the founding school, Dulwich College in London, Dulwich College International graduates go on to study at leading universities in the UK, USA and around the world.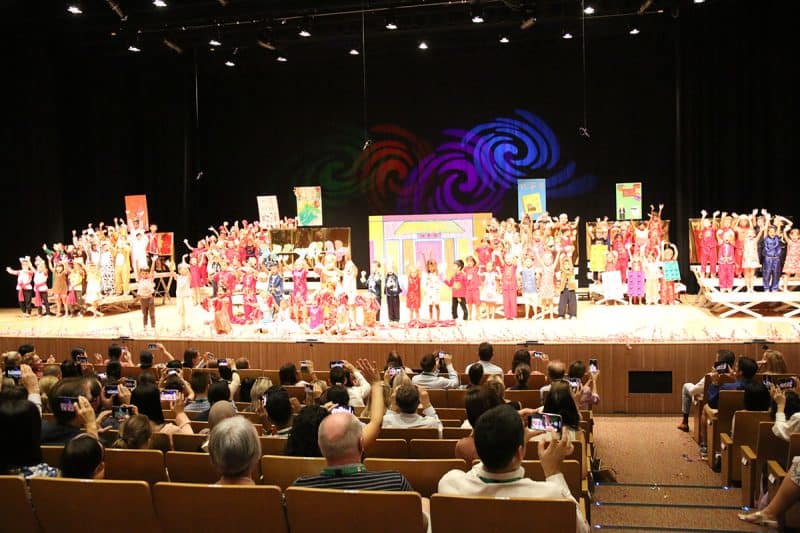 Its world-class facilities include three libraries, a Performing Arts Centre with three theatres, three swimming pools, sports fields, roof-top gardens, gymnasiums, three dining rooms and two coffee shops. In addition, work has just begun on a brand-new state-of-the-art seven-storey innovation hub which will include a 400-seat multi-purpose auditorium, a STEAM (science, technology, engineering, arts, and maths) workshop, professional teaching kitchen, film and media suites, three additional black box theatres, IT rooms, another gymnasium, tennis courts, a sports science laboratory and a two-storey IB library, workspaces, study rooms and social areas. This building will not only be Green Mark Platinum certified (the highest sustainable construction certification), but also a net-zero energy building. This wonderful addition to the College will open in August 2023.
Find Tuition/Enrichment Centres